The Shell Petroleum Development Company of Nigeria Ltd (SPDC) Joint Venture has donated modern geophysical equipment, accessories and books to the Department of Geology, Obafemi Awolowo University (OAU), Ile-Ife to uplift research and study of geosciences at the institution.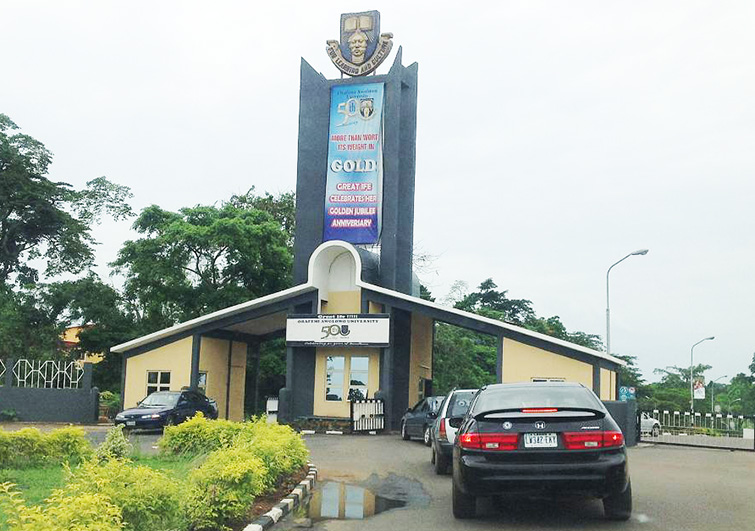 "In 2014, we donated equipment worth nearly N50 million to the Geology Department of this institution. The equipment has since been in use and their quality assured. In addition to the equipment, we are now donating geophysics textbooks to ensure quality learning," the Managing Director SPDC and Country Chair Shell Companies in Nigeria, Osagie Okunbor, said during the commissioning ceremony at the university.
Acting Vice Chancellor of the university, Professor Anthony Elujoba, thanked SPDC for a long-standing support that has taken the university to greater heights and pledged several departments in the university to put the donations to good use for the improvement of academic development and contribution to the nation's economy.
The geophysical equipment is suitable for various applications such as geological mapping, environmental studies, groundwater prospecting and mineral exploration as well as geotechnical investigations.
The SPDC JV collaboration with the Obafemi Awolowo University began in 1992 when it was chosen as one of the first five universities for the endowment of professorial chairs in Nigeria. There are currently seven such SPDC JV chairs in Nigerian universities and two Centres of Excellence in Geophysics and Petroleum Engineering at the University of Benin and Marine Engineering at the Rivers State University of Science and Technology, respectively.
Shell Companies in Nigeria have a long history of scholarships, research internship, sabbaticals, ICT infrastructure support and technological development initiatives. In 2015, SPDC JV and Shell Nigeria Exploration and Production Company (SNEPCo.) alone invested the sum of $10.1 million in scholarships. A total of 3,532 grants were awarded to universities over the last five years.