About 32,000 people have been displaced by conflict and severe drought ravaging several parts of Somalia in October, the UN humanitarian agency said on Thursday, November 30, 2017.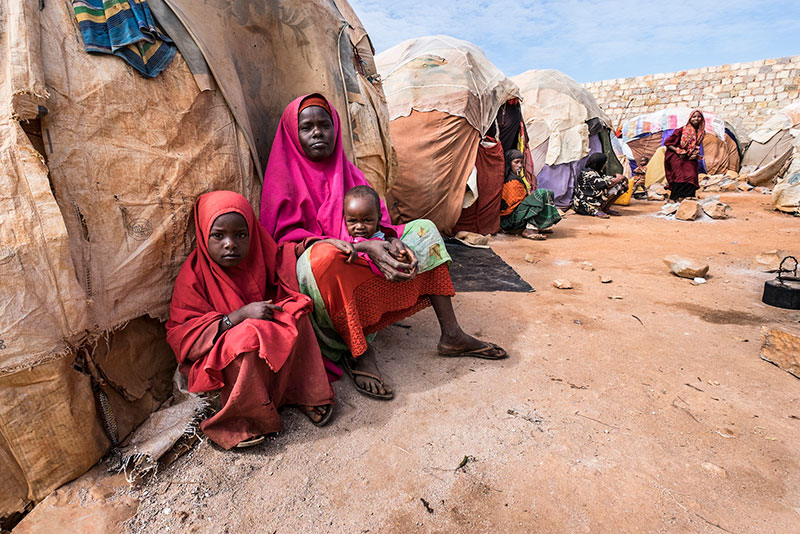 The UN Office for Coordination of Humanitarian Affairs (OCHA) said in its latest bulletin that this is a slight decline in the number of newly displaced people, compared to about 49,000 people displaced in September.
"Of those displaced in October, 23,000 were due to drought related reasons as the cause of the displacement, while 8,000 cited conflict,'' the UN said.
The Horn of Africa nation is in the midst of unprecedented drought after rains failed for the fourth year in a row.
Humanitarians in Somalia have mobilised $1.2 billion since January for famine prevention to reach the most vulnerable with life-saving assistance.
The UN agency, which cited figures compiled by the UNHCR-led Protection and Return Monitoring Network (PRMN), said over one million people have been displaced due to drought compounded by armed conflict since January, mainly from rural areas to urban centres.
It said the latest displacements bring the estimated number of displaced in Somalia to over two million people.
"It is imperative to complement humanitarian assistance with more sustainable durable solutions for IDPs, currently making up over 16 per cent of the population,'' OCHA said.