The Nigerian Senate on Tuesday, March 28, 2023, approved the establishment of 10 additional National Parks in the country.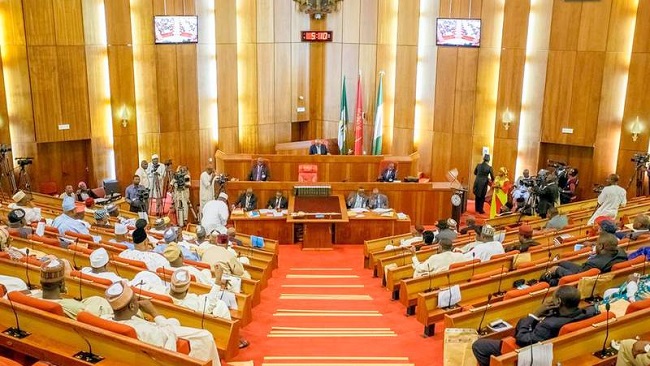 This followed the adoption of a motion on the National Park declaration Order 22, sponsored by Sen. Gobir Abdullahi (APC-Sokoto) at plenary.
Presenting the motion, Abdullahi said that President Muhammadu Buhari wrote to the Senate on Nov. 16, 2022, requesting the concurrence of the Senate to the National Park declaration Order, 2022 in consonance with section 18 of the National Park Service Act 2004.
He said the national park declaration order sought to establish 10 additional national parks based on due feasibility studies and environmental impact assessment in 12 selected forests and game reserves in various states of the federation.
He listed the parks to include the Alawa National Park, Niger State; Apoi National Park, Bayelsa State; Edumenun National Park, Bayelsa State; Galgore National Park, Kano State; and Hadejia Wetland National Park, Jigawa State.
Others were Kempe National Park, Kwara State; Kogo National Park, Kastina State; Marhi National Park, Nasarawa State; Oba Hill National Park, Osun State; and Pandam National Park, Plateau State.
He said the additional parks were necessary for the regulation of the use of Nigeria's unique ecosystem, particularly the fauna and the flora ecosystems.
"The establishment will address the fast rate of disappearance and degradation of Nigeria's forest, achieve and develop adequate tourism infrastructure in line with international best practices," he said.
He said the establishments would help protect and preserve the biodiversity and natural heritage of Nigeria.
Abdullahi said that Section 18 of the National Park Service Act 2004 as amended provided for the concurrent of the National Assembly.
By Kingsley Okoye