Stakeholders in the health sector have called for concerted efforts toward sensitising the public on identification, available treatments and preventive measures of seasonal diseases, particularly during the rainy season.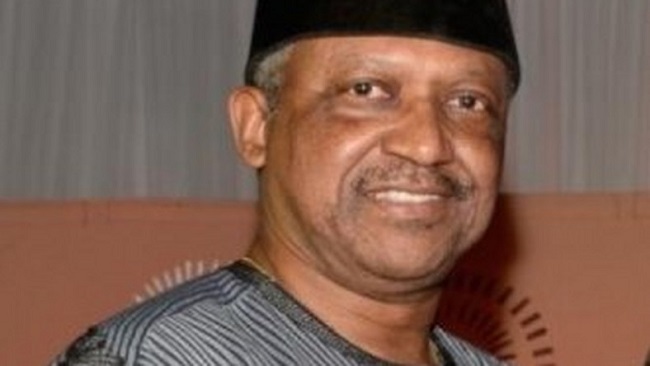 Respondents from Owo, Ilorin, Osogbo, Abeokuta, Ibadan and Ado-Ekiti also called for improved funding of the sector to particularly tackle seasonal health issues.
Seasonal diseases arise due to change in environmental conditions during different seasons, causing a periodic surge in disease incidence corresponding to such seasons.
Seasonal infections of humans range from childhood diseases such as measles, diphtheria and chickenpox, to faecal–oral infections, such as cholera.
Dr Ibikunle Fakorede of the Federal Medical Centre, Owo, Ondo State, has, therefore, urged government to sensitise residents about the symptoms of cholera, pneumonia, meningitis and malaria.
He also called for proactive attitude in preventing the outbreak of any seasonal disease, saying that government at all levels should invest in healthcare and the wellbeing of citizens.
The Kwara State Government had also disclosed plan to deal with monkeypox and other challenges of seasonal diseases.
The Commissioner for Health, Dr Raji Razaq, said the first confirmed case of monkeypox in Kwara was that of a 29-year-old driver, who developed symptoms of fever, generalised rash and weakness.
The patient, he said, had been under the surveillance of the response team on infectious diseases, which had also commenced contact tracing.
He added that "there were contacts with his wife and four neighbours with similar symptoms where he lives at Gbugbu in Edu Local Government Area of Kwara; all of which have been resolved by the health team."
He explained that the government team had similarly started health facility and community case search/contact tracing.
According to him, the response team will also intensify continuous public and community education on the disease and its symptoms.
"There is also an ongoing training and retraining of health workers to strengthen our response to the development," he said.
Razaq, therefore, advised the public to join hands in fighting the disease by stepping up efforts at personal and community hygiene.
Meanwhile, Prof. Yusuf Dasilva, the Chief Medical Director of University of Ilorin Teaching Hospital (UITH), says the hospital is prepared to deal with challenges of infectious diseases.
According to him, the control centre for infectious diseases is at alert and the hospital is up to the task.
Dr Bilqees Alatishe, the President of Medical Women Association of Nigeria (MWAN), Kwara chapter, says the state has a Preparedness and Response Team on Seasonal Diseases such as meningitis, cholera and malaria.
She explained that "in the case of malaria, the state has begun the distribution of mosquito nets across the 16 local government areas to reduce cases of people coming down with malaria.
"There are also structures in place at the community health facility, local government and the state level, for prevention, early detection and immediate reporting and response."
Alatishe observed that the burden of these diseases, especially cholera and malaria, had been measured through the National Surveys and Analysis of Disease Data, using the Integrated Disease Surveillance and Response (IDSR).
She advised the populace to prepare by building their immunity and ensuring that their environment was clean, especially during rainy season.
She said "people should ensure that they maintain the highest form of hygiene, both at personal and environmental level. They should eat good diet and should have lots of fruits and vegetables, drink a lot of water, which will also help with their immunity during this period."
In Osogbo, Dr Rafiu Isamotu, the Osun State Commissioner for Health, said the state government had put facilities in place to tackle any health challenge or outbreak of infectious disease that may arise.
Isamotu said that after the COVID-19 pandemic, the state and other states across the country had put in place measures to deal with infectious diseases and seasonal health challenges.
He added that "at the risk of being immodest, we are prepared in our state for disease outbreaks and other health challenges.
"The COVID-19 pandemic caught everybody unaware. I don't think any state will still be in problem or not be prepared for outbreaks. In Osun, we have a 200-bed isolation centre at Mercyland, Osogbo, a molecular lab and staff taking care of the facility for any infectious disease.
"We also have state epidemiologist and disease notification officers in each local government across the state; if there is any outbreak, we will not be caught unaware.
"We are well prepared, though we do not have personnel station at the centre, but they can easily be called upon when the need arises," he said.
Also, Dr Temitope Olajubu, a family medicine consultant at the Obafemi Awolowo University Teaching Hospital Complex (OAUTHC), Ile-Ife, said the hospital is equipped to meet all seasonal health challenges.
Olajubu said that due to adequate training and retraining of medical professionals in the hospital, they had come to understand that certain health conditions had become common during rainy season.
She added that "the training has prepared us to anticipate that some sicknesses will manifest during this period and preparation has been made in terms of what we call index of suspicion.
"This means that when someone comes to complain, one of the things that run through our mind is that we must keep this condition in our mind as professionals.
"As a hospital, necessary preparations have to be made, preparing the mind of doctors in ensuring that facilities in treating people are optimum, including stocking of drugs and medications."
According to her, the hospital is always proactive in meeting sicknesses that may occur at this period.
The hospital, she said, has competent and qualified professionals with modern equipment for series of tests; X-ray, diagnosis and well-stocked drugs.
However, Dr Tunde Adeyemi, the Chief Medical Director (CMD), State Hospital, Ota, Ogun State, expressed concern over the current rainy season, saying that "the health sector is not really prepared for the associated health challenges."
Listing some seasonal sicknesses as pneumonia, malaria, cholera, and cough, among others, he said that Nigeria's health industry had continued to suffer from lack of critical infrastructure needed to deliver quality healthcare for citizens.
The CMD said the outbreak of COVID-19 showed that the Federal Government needed to develop the sector to be proactive in tackling any pandemic in the future.
He berated the low fund allocation to the health sector from the nation's annual budget, adding that the situation had continued to impede quality health service delivery across the nation.
He stressed the need for governments at the federal, state and local levels to make concerted efforts at improving the quality of healthcare delivery.
However, Dr Bolaji Akinpelu, a medical practitioner at the Cornerstone Specialist Hospital in Abeokuta, the Ogun State capital, appealed to residents to step up precautionary measures to avoid sicknesses associated with any season.
According to Akinpelu, the season provides the most favourable condition for germs and diseases to thrive.
He added that "although, the rainy season brings relief from the heat of the summer, it, however, enhances unhealthy environment for people who fail to take their personal hygiene seriously."
He identified the main sicknesses and diseases of the season as waterborne, because of the suitability of the weather for bacteria and viruses to thrive.
He, therefore, advised the public to stick to home-cooked food as much as possible, and to ensure that fruits and vegetables were thoroughly washed before eating.
The medical personnel also advised people to keep the environment clean and make use of treated mosquito nets to avoid malaria.
Meanwhile, Mr Akeem Yusuf, an Epidemiologist in the Department of Public Health, Ogun Ministry of Health, assured that the state has a well-laid out medical structure to contain all forms of seasonal sicknesses.
Yusuf noted that the sicknesses and diseases during the rainy season have the tendency to cause an outbreak, saying that "cholera, for instance, is associated with the dry season or early onset of rainfall when water bodies may be contaminated by the rainfall that pushes different waters into one.
"Many people seek for water from such polluted water sources. So, how do we prepare for this? In Ogun, there is a system on ground which we use and that is the coordinating mechanism, which we call the Emergency Operation Centre (EOC).
"The EOC has various pillars for response to be activated when the need arises. We have the Coordination Pillar which coordinates the various activities of other pillars.
"We also have the Surveillance Pillar which primarily does its work even before activation of the EOC in response to any disease. We have a laboratory that works with the surveillance pillar in case of suspected diseases.
"We have informants in various communities who are trained to watch out for symptoms related to some diseases and once they discover such, they link up with the surveillance pillar, who take samples for testing in the laboratory.
"Blood, urine and other samples are tested in the appropriate laboratory, which is in charge of the samples being collected. We also have the Case Management team which ensures proper and complete treatment of all cases as they arise."
According to the epidemiologist, the logistics unit of the EOC takes care of materials needed for both prevention and response and ensures proper monitoring of stock to ensure availability.
The Infection Solution and Control Pillar, he said, would ensure safe hospital environment against infection for the people, health workers, patients and community members.
"Then, we also have the Risk Communication and Social Mobilisation Pillar, which is in charge of sensitisation on measures to take before, during and post outbreak of disease.
"The workers in this pillar are constantly in touch with the public to counsel and address misinformation that may lead people to take wrong measures.
"So, we have this multi-sectoral structure in place in the state and we are well prepared for any eventuality in terms of health challenges during any season."
In Ibadan, a community health physician, Dr Adekola Adekunle, advised the public to maintain cleanliness and sanitation of their surroundings to keep diseases associated with seasons away.
He reiterated the increase in communicable and waterborne diseases like malaria, diarrhoea, cholera, typhoid and common cold during the rainy season.
According to him, these diseases are usually on the increase during the rainy season due to decreased immunity, poor personal hygiene and environmental sanitation.
He said "the rainy season is a breeding season for harmful microorganisms. There is usually a high transmission of communicable diseases during the season, and children are usually the most vulnerable.
"For example, malaria is spread by mosquitoes, which breed in abundance during rainy season due to stagnant water and poor sanitation. Other factors that contribute to the spread and increase of these diseases include open defecation and poor waste disposal."
He said healthy lifestyle, improved personal hygiene and good environmental sanitation would help to prevent most of the diseases associated with rainy season.
"However, there is need for people to be adequately informed and take precautionary measures during this season to reduce the risk of these communicable diseases. Government must scale up efforts to increase public awareness on the importance of cleanliness and sanitation.
"People must also be aware of the risk factors of these diseases and let everyone know that prevention of these illnesses remains a collective responsibility."
Also, a family medicine physician, Dr Tolu Oladapo, said many communicable diseases could be prevented with regular handwashing with soap and water.
She said that the washing of hands remained one of the best methods to minimise chances of spreading and contracting communicable diseases.
"Many of these illnesses, typically, spread through contact with an infected person. It is, therefore, important for us to maintain good hand hygiene."
Meanwhile, the Commissioner for Health in Oyo State, Dr Bode Ladipo, says the state has a surveillance structure to address seasonal health challenges.
Ladipo, who spoke through a Director of Public Health in the ministry, Dr Olubunmi Ayinde, said that, over the years, several diseases had been observed to occur in a seasonal pattern in the state.
Such diseases, according to him, include cholera, Lassa fever, cerebrospinal meningitis, amongst others.
"Others, such as malaria, occur all year round with a preponderance during the rainy season.
"The seasonal pattern of the above diseases is also expected based on evidence from global knowledge," he said.
According to Ladipo, the state has a network of 81 local government disease surveillance officers, 321 surveillance focal persons in specialised surveillance focal sites, and 3,510 community informants, distributed across the state.
The surveillance network, he said, ensured early detection of disease occurrence, with the aim of facilitating early response.
He said that early detection and institution of response and control measures prevent the spread of such diseases, if they occur.
"The Health Ministry has a Public Health Emergency Operations Centre (EOC), in addition to the structure put in place for early detection of cases of these seasonal diseases.
"EOC is charged with the responsibility of preparedness and coordination of response to a surge of the above diseases and other epidemic prone diseases. It also conducts periodic training for different cadres of health workers on case identification and reporting.
"Included in the training is the process of sample collection and case management of diseases. Specific laboratories and treatment centres for different diseases have been clearly identified and equipped for each of the diseases, while drugs, personal protective equipment and medical consumables have been pre-positioned at identified treatment centres.
"At the Local Government Area (LGA) level, the Ministry of Heath operates to prepare and respond to these diseases through the LGA Rapid Response teams, who are closer to the people and institute the initial response, where necessary.
"Furthermore, regular community engagement to enlighten the public about the diseases, need for quick reporting and available facilities for care, is usually done using existing community structures.
"Presently, to prevent malaria in the state, mosquito nets were distributed across all communities in the 33 LGAs," he said.
He said that in high burden LGAs, such as Ogbomoso North,  Surulere, Olorunsogo, Irepo, Saki East and Saki West, children were being given malaria chemo-prevention to prevent malaria.
"The drugs are being distributed from house to house, for four days every month, for five months, starting from June.
"It is expected that all children, between 3 and 59 months, are given the drugs, which will be used for three days, each month," he said.
The commissioner maintained that all the measures put in place were being periodically reviewed for improvement and that the measures had gone a long way in protecting residents from outbreaks of these seasonal diseases.
In Ado-Ekiti, Dr Dare Ipinimo, a community health medical practitioner at the Ekiti State Teaching Hospital (EKSUTH), said no effort should be spared in confronting seasonal diseases, as they pose threats to the wellbeing of the society.
According to him, the rainy season often comes with multiple challenges which affect the quality of health and general wellbeing of the people.
He, however, counselled residents on maintaining basic hygiene, handwashing, clean environment, safe waste disposal and utilisation of health facilities.
He further called on government and other stakeholders to increase education and sensitisation of people on personal hygiene.
Ipinimo also urged the people not to be reluctant to visit government-registered hospitals for adequate treatment if need be.
He advised asthmatic patients to ensure that they put on cardigan, especially children at school, to wade away cold, which could trigger it, and also to run away from cold drinks.
Another medical consultant in Ijero-Ekiti, Dr Joseph Ojedina, however, said that government investments and interventions were too low to combat seasonal health challenges.
He lamented strikes by nurses, doctors or health consultants, which, he said, had become regular as a result of poor salaries and lack of adequate government investment and budgeting in the health sector.
"Unfortunately, many Nigerians cannot afford private hospitals, as they are just too expensive," he said.
He said but for few philanthropists and donor agencies from foreign countries, who, in partnership with government, provide vaccines that prevent seasonal diseases, Nigeria wouldn't have gone far in preventing these diseases in any way possible.
He noted that the health sector, like other key sectors in the country, had failed largely due to the absence of due attention.
A retired nurse, Mrs Olusola Omoleye, called on policymakers, health professionals, including Nigerians in the diaspora, to come together to create a long-term blueprint for the sector.
"This should include a strategy for success in the next 25-35 years with timeliness and key performance indicators. It is only by doing this that the country can make meaningful improvement in the sector," she said.
Ekiti State Commissioner for Health, Dr Banji Filani, said that his ministry had reinforced surveillance strategies aimed at picking suspected cases of diseases early and consequently mitigate their outbreak or spread.
He maintained that the state was also leveraging on the capacity it built during the COVID-19 response to handle any health situation, assuring that the government was on red alert to tame diseases.
He urged residents to visit health facilities, if symptoms of any disease were observed.
He also advised the public to be mindful of the care of the environment in which they live, and to be aware of the risks of not living hygienically.