UN Secretary-General, António Guterres, says the world is moving away from achieving the Sustainable Development Goals (SDGs) as global poverty is expected to be at seven per cent by 2030, only marginally below the level in 2015.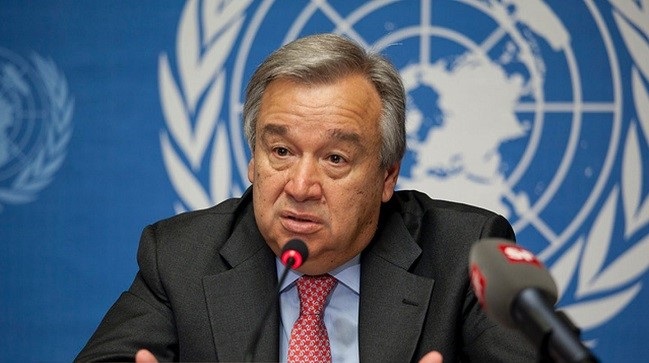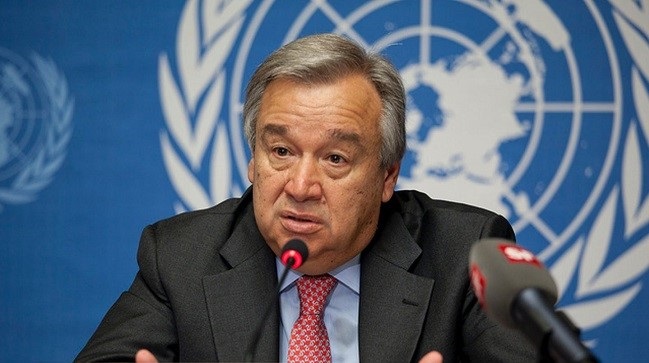 Guterres said this at the opening of the Ministerial Segment of the High-Level Political Forum on Sustainable Development on Tuesday, July 13, 2021 at the UN headquarters in New York.
The Forum, which started on July 6 and will end on July 15, is intended to assess progress on the 2030 Agenda.
The secretary-general called on countries to be committed to ending poverty goal by implementing poverty alleviation programmes and the SDGs.
About half of the world's countries now have poverty rates below three per cent and the world as a whole is not on track to achieve the target of less than three per cent of the world living in extreme poverty by 2030.
In the 25 years from 1990 to 2015, the extreme poverty rate dropped an average of a percentage point per year – from nearly 36 per cent to 10 per cent.
But the rate dropped only one percentage point in the two years from 2013 to 2015, according to World Bank 2018 report.
Guterres also called on world leaders to end the COVID-19 pandemic and to get the SDGs back on track, calling for decisive action in four key areas.
He said first, everyone, everywhere, must have access to COVID-19 vaccines, tests, treatments and support.
"The development and roll-out of vaccines, including through the global equity mechanism, the ACT-Accelerator and its COVAX facility, is offering hope.
"But there is uneven access to these tools, especially vaccines, around the world and within countries.
"A global vaccination gap threatens us all because as the virus mutates, it could become even more transmissible, or even more deadly.
"Pledges of doses and funds are welcome – but they are not enough and we need at least eleven billion doses to vaccinate 70 per cent of the world and end this pandemic.''
Second, the secretary-general said the world needed urgent, ambitious climate action, including on finance and a promising movement for carbon neutrality is now taking shape.
According to him, by August, countries representing more than 65 per cent of harmful greenhouse gases and more than 70 per cent of the world economy will have committed to achieve net zero emissions.
"But we are still struggling to hold the global temperature increase to the 1.5-degree target of the Paris Agreement.
"If COP26 in Glasgow is to be a turning point, we need all countries to commit to achieve net zero by mid-century, and to present Nationally Determined Contributions aiming at a cut in global emissions by 45 per cent by 2030, compared to 2010 levels.
"Developing countries also need assurances that their climate ambition will be met with financial and technical support.
"That means delivering on the $100 billion that developed countries agreed to mobilise annually for mitigation and adaptation by 2020.''
In addition, he said the world should heed the lessons of crisis and invest in more equal and inclusive societies.
"This calls for every country to provide a foundation of opportunity for all by expanding access to universal health coverage, social protection, quality education and digital connectivity.
"We need to focus on the transformative impact of shifting power dynamics, through ambitious measures for gender equality and gender-balanced leadership in all areas, and targeted steps to ensure women's economic inclusion.
"There can be zero tolerance towards any form of violence against women.''
According to him, every national recovery plan should include significant investment in the care economy and infrastructure.
He said this would alleviate the burden of unpaid care work, enabling women to join the labour force, while creating sustainable, green jobs.
"We need a dedicated focus on employment and decent work – boosting the availability of jobs and training for young people; improving labour conditions and rights; and supporting people in the informal sector.
"We need to invest in lifelong education and re-skilling, to enable a smooth transition to sustainability and take advantage of the potential for job creation,'' the secretary-general said.
According to him, the underpinning progress in these three areas is financing for development.
By Cecilia Ologunagba