Stakeholders on Thursday, November 26, 2020 stressed the need for synergy between the public and private sectors for inclusive economic growth and achievement of the Sustainable Development Goals (SDGs).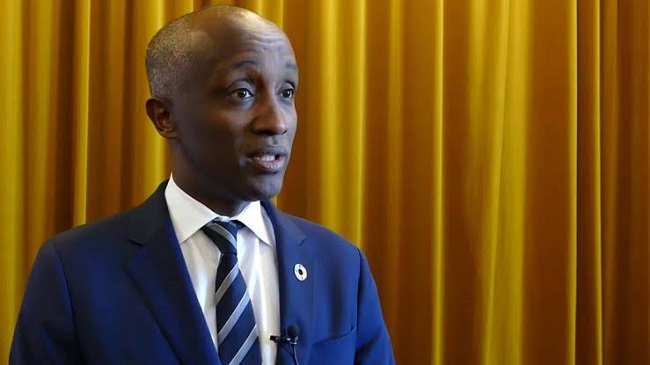 They stakeholders spoke at a webinar organised by the Association of Sustainability Professionals of Nigeria (ASPN) to mark the official launch of the professional group.
Mr Mohamed Yahya, Resident Representative in Nigeria, United Nations Development Programme, in a keynote address, said Nigeria had been adopting policies haphazardly with no clear direction or vision.
Yahya said a professional and holistic approach was required in getting Nigeria back on its development track to ensure that development was inclusive and sustainable.
"ASPN could play a critical role in making this happen through involving in intellectual leadership in policy directions for inclusive and sustainable development, policy dialogue and generating awareness," he said.
Yahya represented by Dr Marakoon Bandara, said adoption of a long-term approach was imperative in understanding inclusive growth.
Speaking on the theme: "Professionalising Sustainability for Inclusive Development," he said issues of structural transformation for economic diversification should take a front stage.
Also speaking, Dr Aisha Mamood, Sustainbility Director, the Central Bank of Nigeria (CBN), said ASPN would be a key enabler in achieving sustainability agenda.
Mamood urged the association's board to provide strategic leadership that would serve as a think tank in sustainability development.
She said the CBN would work with the association to build back a better country.
Mamood charged ASPN to come up with modern and sustainable strategies that would raise the bar in sustainability.
Prof. Chris Ogbechie, Deputy Dean, Lagos Business School, called on the association to drive Sustainbility across all sectors.
Speaking on the topic, " The importance of a Professional Association for Nigeria; Growing a Tribe of Sustainability Professionals," Ogbechie called on ASPN to be a different association that would touch lives.
He noted the country was faced with enormous challenges such as poverty, inequality and climate change that needed to be addressed.
Mrs Solape Hammond, Special Adviser to the Lagos State Governor on SDGs, said she was proud to witness the birth of ASPN.
Hammond urged the association to help the government achieve the SDGs.
"We cannot do everything on our own as government, we will work together in alignment to achieve SDGs," she added.
She said the Lagos State Government would partner and align with ASPN objectives to achieve the needed growth and development.
Earlier in his welcome address, Prof. Kenneth Amaeshi, ASPN President, described the unveiling as a milestone achievement.
Amaeshi said the main purpose of the association was to drive sustainbility and promote professionalism.
ASPN is a non-profit organisation founded in August 2019 to redefine and improve the practice and profession of Sustainability and Coporate Social Responsibility in Nigeria.
ASPN seeks to set standards for professional ethics, best practices and long-term systems thinking amongst individuals and businesses to foster the sustainable development of Nigeria.
By Chinyere Joel-Nwokeoma