Scientist and Supervisor at Centre of Excellence in Science, Technology and Innovation (STI), African Union Development Agency (AUDA-NEPAD), Prof. Olalekan Akinbo, says Genome Editing (GEd) technology is useful to Africa.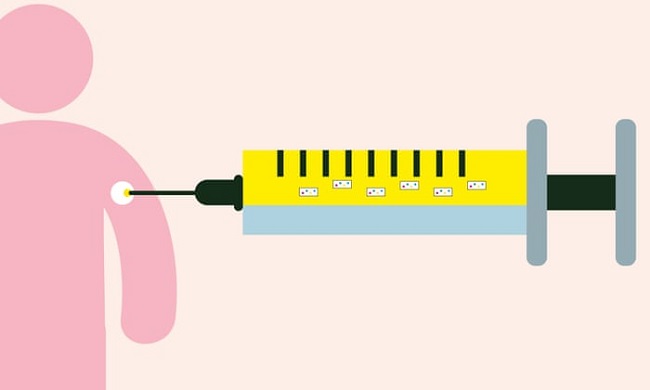 Akinbo, who spoke in a telephone interview on Wednesday, March 1, 2023, clarified that Genome Editing (GEd) and Genetically Modified Organisms (GMOs) were not the same in principle.
Making this distinction, he said GMOs could apply Deoxyribonucleic Acid (DNA) information from another plant or animal to form a crop, while GEd had nothing to do with external applications.
Akinbo explained that in GEd, all what was needed was already inside the plant's DNA, hence the idea was to use the inherent information to assist the plant realise its potential.
He stated that this was known as redundant DNA which GEd technology would help to activate.
The scientist, who was responding to why African countries should take GEd seriously, argued that it was an emerging technology with new innovations that help in various areas of improvements.
He listed these areas to include climate, agriculture and health among others, adding that the technology ia also a means of improving livelihoods.
Akinbo said the technology of GEd was an initiative the centre advocated with focus on agricultural productivity.
According to him, numerous crops have the potentials to produce optimally but due to the limitations caused by diseases, pests and nutrient insufficiency in the soil, among others, they failed to optimally produce.
Akinbo said in such cases, crops with these shortcomings were not to be exposed to conventional breeding techniques where the parental characteristics could not be passed from one generation to another for enhancement in yields.
He added: "But when the limitation is removed through genome editing which uses advanced breeding technique, then the potential of the crop would be enhanced and productivity in regards to yield will improve.
"This is the most important thing because Africa is an agrarian continent that relies more on agriculture and most of agricultural productivity is very low due to pest, diseases among other inhibiting factors.''
Akinbo lamented that the standard of Africa's agricultural productivity was low in comparison to what is required or expected in international standards of crop yield and output.
He said through GEd technology, Africa's crop yield and agricultural output would be improved and maximised, which would automatically impact on the Gross Domestic Products(GDPs) of African economies.
He assured that with GEd, instead of cultivating massive hectares of land for less yield as what was experienced in conventional breeding, a reduced area of land would ensure tremendous yield.
The scientist further said that GEd was helpful in addressing issues relating to climate change because there would be significant afforestation that would be going on.
He said: "Africans need food to feed the teeming population, so yield may not need to be one hundred per cent farming with improvement in efficiency and productivity scale.
"So, this technology could also help to improve and support the productivity of crops, with reduced area of cultivated land and provide enough feed for animals as well as increase their meat productivity.''
Akinbo stated that emerging technologies were numerous but genome editing was one that made use of the technology at the DNA level, which is the information carrier in the body of any living organism.
He said that this was very important as this was one of the advantages of the technology.
Akinbo added: "The truth is that science has proven that this technology will help African nations.''
By Sylvester Thompson