An international organisation, Save the Children International (SCI), and climate and health experts on Thursday, March 30, 2023, held an one-day interactive session with journalists in Kaduna.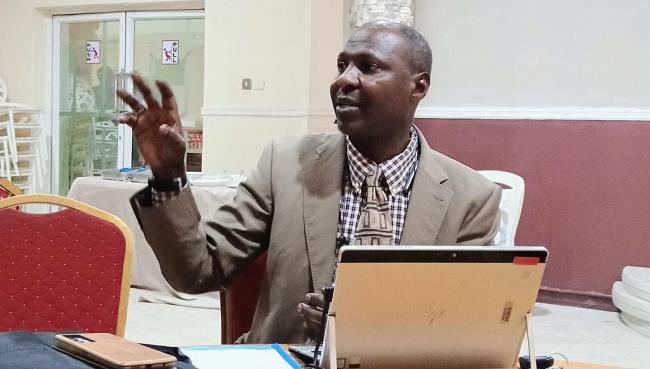 The media chart was organised by SCI-supported State Media Working Group, in collaboration with the Nigerian Medical Association (NMA), Kaduna State Chapter.
The session is aimed at mobilising journalists for massive reportage on the impact of climate change on the health and wellbeing of the people, particularly children.
Speaking at the occasion, Mr Farouk Abdulkadir, SCI Advocacy and Campaign Coordinator, said that media campaigns were crucial to climate change response.
Abdulkadir stressed the need for a working synergy among stakeholders in finding sustainable solutions to addressing the impact of climate change on the wellbeing of the people.
According to him, government agencies and the public need to understand the multisectoral nature of health and how failure in one sector affects the other, including the environment.
"When stakeholders from different sectors work as a team, we can build roads to hospitals, equip health facilities and break barriers to accessing quality health services.
"Collaboration with media will not only raise awareness on the effect and impact of climate change on health, but in the long run, increase access to quality health care services.
"The agenda setting role of the media is critical in this regard, but they need to understand before they can be champions in driving this campaign for a clean and healthy environment," he said.
Prof. Rabiu Magaji of Ahmadu Bello University, Zaria, also urged the media to sensitise and mobilise school children to join the response on climate change mitigation and adaptation.
Magaji, a public health professional and environmental expert, said that with the needed awareness, children would be driving the climate response in their communities.
"Enlisting media support is critical to educating people on the impact of climate change on health and what people should be doing to solve the problem of global warming, air pollution and more," he stated.
He attributed most of the climate change and environment problems in communities to lack of information, stressing the need for strategic communication for effective information dissemination.
He described schools as one of the "biggest agents of socialisation and information dissemination, and therefore urged government to include climate change in school curriculum.
This, according to him, will make young ones understand what it takes to mitigate the impact of climate change.
Also, Mr George Akor, SCI Social Protection Technical Specialist, pointed out that over 80 per cent of ailments, injuries and deaths occurring due to climate change, affected children.
Speaking on the SCI global Campaign, "Generation Hope", Akor said that children were the least responsible for climate change, yet they bore the greatest burden of its impact.
He described the Generation Hope, as a "child-led campaign" to tackle the root causes of climate change and inequality.
"Therefore, concerted effort is required by all partners and a cross-sectoral, and interdisciplinary approach is key, while current policies and measures to prevent climate-sensitive health outcomes should be modified," he said.
According to Dr Sani Aminu, Sports and Social Secretary, NMA, Kaduna State Chapter, climate change leads to increased respiratory and cardiovascular diseases.
He said other health challenges caused by climate change included water-borne diseases, including and the risk of asthma , adding that media campaigns would go a long way in mobilising residents to take mitigative and adaptive actions.
Earlier, the Chairman of the Media Working Group, Mr Philip Yatai, said that one of the objectives of media chat was to build the capacity of journalists on the link between climate change and health.
According to him, the goal is to raise public awareness on how government can prioritise child rights and address environmental hazards associated with climate change.
By Philip Yatai