All junior schools in New Delhi, India were closed on Wednesday, November 8, 2017 and health warnings were issued for the sick and elderly as pollution remained at hazardously high levels for the second day.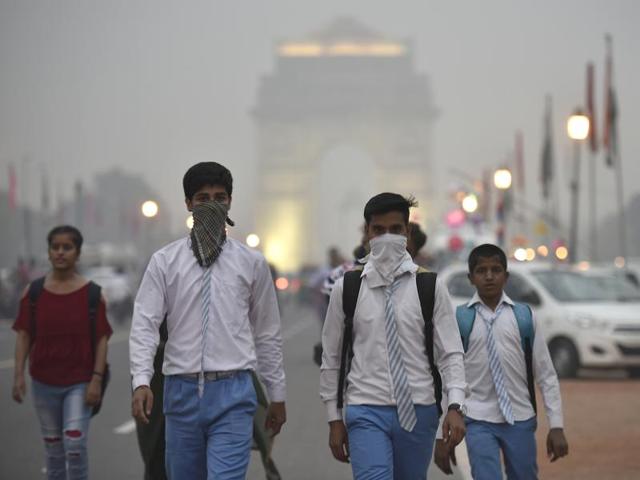 The air quality index that measures the concentration of poisonous particulate matter in the air was at a "severe" level of 471, where the maximum reading is 500.
Any air quality index above 400 is considered unhealthy by the Central Pollution Control Board.
Thick brown smog hung over the city with residents reporting smarting in the eyes and irritation in the nose and throat.
Following Delhi government orders, primary schools were closed and no outdoor activities including morning assemblies were permitted for older pupils.
As the Indian Medical Association declared a public health emergency, authorities issued an advisory for "high-risk" groups like the elderly, heart and asthma patients to take care and avoid morning or evening walks.
Domestic media reported the level of pollution was 25 times the international safe limits, in certain areas; equal to smoking 50 cigarettes a day.
Delhi Chief Minister, Arvind Kejriwal, said the hazardous air pollution was due to crop stubble burning by farmers in neighbouring states and he had contacted authorities to address the situation.
Experts expect the next few days to be as bad since calm wind conditions and high humidity were leading to an accumulation of pollutants.
Delhi has been ranked among the top polluted cities in the world in recent years, but efforts to check the worsening air quality have not worked so far.