Governor Babjide Sanwo-olu of Lagos State has declared a state of emergency on environmental, sanitation and traffic management matters.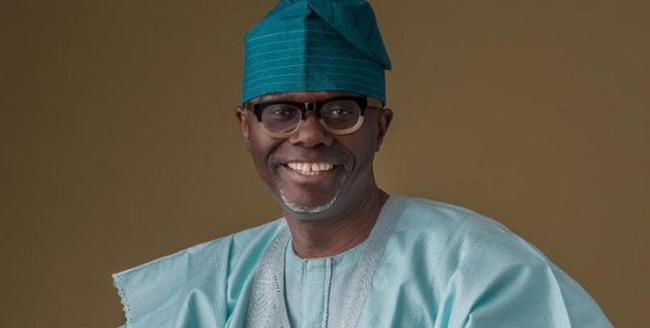 Sanwo-Olu declared this while signing the first executive order of refuse management, traffic management and public works on Thursday, May 30, 2019 at the Lagos House, Alausa, Ikeja.
This, according to the governor, would start the process of restoring stability and a culture of accountability in which all the citizens become active stakeholders in bringing about the necessary changes.
"As from the date of this order, there shall be zero tolerance for environmental abuse, including illegal and indiscriminate dumping of refuse, construction on drainage points and setbacks," he said.
According to him, all LASTMA officials shall effectively carry out their functions by ensuring strict enforcement and compliance with all extant traffic rules and regulations.
He said the LASTMA officials would immediately begin work on a shift basis in which road and traffic management operations would be on till 11 pm daily.
Sanwo-Olu said that the Lagos State Public Works Corporation would immediately commence the identification and repairs of all potholes and bad roads within the state.
He also said provisions of the order would extend to all enforcement agencies in the state, in maintaining law and order for the collective good of the citizens.
"I expect the fullest level of compliance with this order and will look to the various heads of ministries, departments and agencies to give full force and effect to the orders therein contained and to take responsibility for any failure," he said.
In a related development, Mr Olugbenga Adebola, a waste management specialist, on Thursday advised Sanwo-Olu to ensure continuity in government's policy on waste management sector in the state.
Adebola, the spokesman for the Waste Management Association of Nigeria (AWAM), Lagos State chapter, gave the advice in an interview with NAN in Lagos.
Adebola, who congratulated the governor on assumption of office, noted that the governor had called for a proposal from the waste sector to be included in the waste management policy.
According to him, this can be adopted with a view to achieving a "new Lagos".
"We are expectant that His Excellency will continue to work with all the identified stakeholders within the waste management industry, especially the Private Sector Participation (PSP).
"We hope his promise that his administration will adopt a zero-waste initiative such as waste collection and conversion into useful material will be followed through.
"We are also hoping to work with him to develop a sustainable and efficient house-to-house system of waste collection," he said.
Adebola said that the system of waste collection would involve collection and transportation to the final disposal facility where it would be treated or segregated and converted to useful material.
He said that this would to solve the waste management problem in Lagos State.
He said that this system of waste evacuation would eliminate wastes going into the drainage, thus indirectly preventing flooding.
"Lagos is below sea level and anytime it rains, the wastes in the drains cause the unprecedented flooding in Lagos State."
By Folasade Adeniran and Okuanwan Offiong