Members of Abadawa community in Lere Local Government Area of Kaduna State said on Wednesday, August 1, 2018 that adequate sanitation and good hygiene practices have significantly improved the quality of their lives.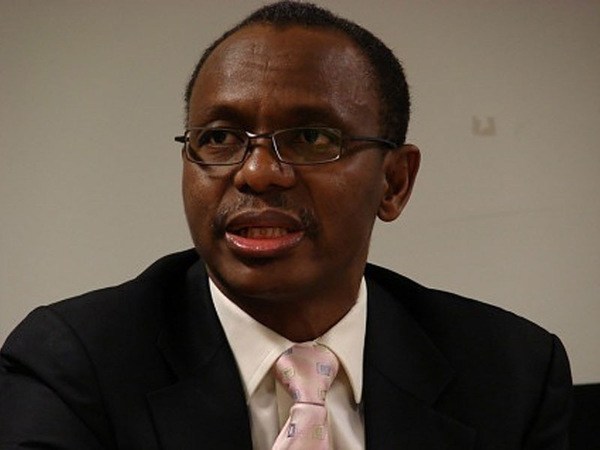 They also said that access to clean water 24 hours a day was another life changing experience that have added value to the lives of the about 2,500 inhabitants of the community.
They stated this while interacting with the News Agency of Nigeria (NAN), who was in the community to access the impact of the Phase II of Sanitation, Hygiene and Water in Nigeria (SHAWN) project.
Mrs Khadijat Adamu, a member of the community's Water, Sanitation and Hygiene Committee, said that until the SHAWN project, the community sees sanitation and good hygiene practices as exclusive to urban life.
"As a rural community, we erroneously assumed that access to clean water, maintaining clean environment and good hygiene practices were the privilege of the rich in urban areas.
"This is a community where until now, our only source of water was a well dug in 1954 and dries-up every year between April and May, forcing us to share water with animals in nearby stream.
"With the absence of toilets, we defecate openly including our backyard, while our children do it in any available space in the house.
"We simply had no idea of how to keep our environment clean; why we should wash our hands always; and how our unhygienic practices predispose us and our children to all kinds of preventable diseases.
"For us, these unhygienic practices are normal lives of rural dwellers, and so we live a life of envy and wish that someday, we shall relocate to urban areas where quality of life is assured.
"There, we will get to drink clean water and live in clean environment away from the flies, reptiles and all kinds of insects that we shared our homes with," she said.
She, however, said that the coming of SHAWN project in the community had changed their negative perception about life and proved that even rural dwellers could live a quality life.
According to her, the project provided a motorised borehole that supply the community with clean water for 24 hours, and equipped them with life changing knowledge about sanitation and good hygiene practices for healthy living.
Similarly, the Chairman of the community's WASH Committee, Malam Samaila Matu, said that every household now have a toilet facility to check against open defecation.
Matu also said that the committee mobilise resources through levy and fines to maintain the water facility and goes round every two week to ensure that every household maintain a clean environment.
The District Head of Abadawa, Malam Dahiru Abubakar, equally described the SHAWN project as a "life changer'' for his people, and thanked UNICEF, Kaduna State Government and other partners for making his community a beneficiary.
According to him, the project has ended the community's circle of hardship in accessing clean water, while good hygiene practices have curbed the prevalence of preventable diseases, particularly among children under five years.
The story was no different in Unguwan Rimi, a community of about 3,600 people also in Lere local government area, where the community compete with animals for water in the river when available wells dried up between April and May.
A 10-year-old Yasir Ya'u said he spent about three hours daily to fill a 75 litre container with water from the river for his mother after returning from school.
Ya'u, a primary four pupil of Universal Basic Education Primary School, Unguwan Rimi, added that he has developed back pain due to the long distance and hours spent to get water.
"However, my story had changed when in 2017 a motorised borehole was provided for our community under the SHAWN II project.
"The development has ended my years of agony and pains and provided me with more playing hours,'' he said.
Malam Ibrahim Shuaibu, another member of the community, thanked UNICEF and Kaduna State Government for improving the quality of life of rural dwellers, noting that "water is life".
NAN reports that the SHAWN II project is aimed at improving access to sanitation, hygiene and water supply to all citizens through eradication of open defecation, hand washing promotion, sanitation and provision of water facility.
It is being funded by United Kingdom's Department for International Development (DFID) and UNICEF with counterpart funding from the state governments of Kaduna, Katsina, Zamfara, Benue, Bauchi and Jigawa.
By Philip Yatai