Focal Person, School Hygiene, Federal Ministry of Education, Mr Peters Ojonuba, has urged increased investments in the water and sanitation sector to reduce out-of-school children in the country.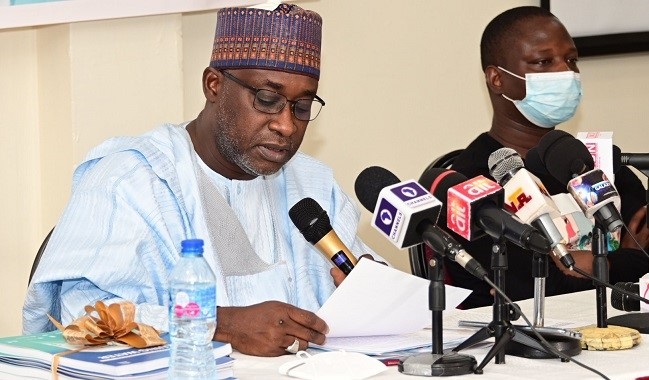 Ojonuba said in Abuja on Friday, March 17, 2023, that Nigeria was one of the countries with the highest number of out-of-school children globally.
He said the absence of potable water and sanitation facilities in school settings had led to an increase in the number of out-of-school children in the country.
According to him, data from the third Water, Sanitation and Hygiene (WASH) Normal Routine Mapping (WASHNORM) show that only 11 per cent of schools had access to water and sanitation facilities.
He said only six per cent of healthcare facilities had access to sanitation and hygiene facilities, with many functioning without basic hygiene services in the country.
The Federal Ministry of Water Resources and its Education counterpart recently signed a Memorandum of Understanding (MoU) to improve access to Water Sanitation and Hygiene in all government-owned educational institutions in the country.
The MoU tagged, "SchoolWASH Programme'', is aimed at improving the crosscutting issues of water and sanitation as it impacts on different sectors of education, health, and economy, among others.
Ojonuba said the signing of the MoU was an organised form of intervention between the ministries of education and water resources, expressing the hope that with increased investment, the narrative would change.
He said the dangers of poor access to water and sanitation in schools were enormous, citing open defecation, diarrhea and preventable water- borne diseases.
"Nigeria is one of the countries with the highest number of out of school children, standing at no less than 20 million of them.
"Many people drop out of school because of lack of WASH facilities, especially for adolescent girls, this is due to lack of safe spaces to manage their menstruation privately.''
Speaking on hand washing, he said the intervention would increase awareness on its importance and why it should be imbibed by all stakeholders in school settings.
Ojonuba, who is also an Institutional WASH Specialist, stressed the need to build stakeholders' capacity in school systems to pass hygiene messages to children, saying they could become hygiene agents at all times.
"What we mean by children as change agents is that they will be able to pass what they learnt in schools to their parents. In Nigeria, a great percentage of the citizens are illiterates.
"When children learn at schools, they will be able to pass hygiene messages not only to families, but to their peers and in the communities.''
He said the partnership between the two ministries would encourage increased investments, as the country ought to increase investments to scale up Water and Sanitation services in schools.
"When we improve on these services, we are actually contributing toward meeting the sustainable development goal six in water and sanitation services for all.''
He said for Nigeria to meet its national Open Defecation Free roadmap by 2025, the health and education sector had huge roles to play.
Ojonuba also called for concerted efforts from stakeholders to meet SDG 6 and education for all target.
By Tosin Kolade