Russia and Nigeria on Monday, October 30, 2017 signed an agreement on construction and operation of a nuclear power plant as well as a multipurpose nuclear research centre in Nigeria, Russia's Rosatom state nuclear corporation said.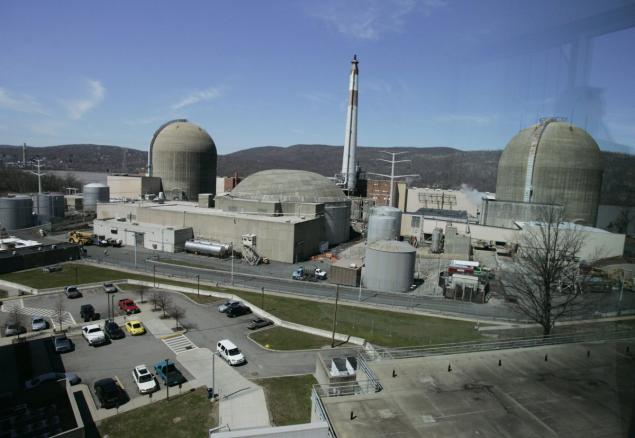 The agreement, as well as a "road map" on cooperation in the peaceful use of nuclear technologies, were signed on the sidelines of a ministerial meeting on the peaceful use of nuclear energy in the capital of the United Arab Emirates, Abu Dhabi.
"The feasibility studies for the Nuclear Power Plant project and the Research Centre construction will include site screening.
"Others are the determination of key parameters of implementation, including; capacity, equipment lists, time frames and stages of implementation, as well as financing schemes," Rosatom said in a statement.
NAN reports that on May 31, 2016, Nigeria signed another MoU, with the government of Russian Federation, on cooperation in construction of centre for nuclear science and technology in the country
The MOU, was signed between representatives of the two countries, Mr Sergey Kirienko, Director Russian Rosatom State Corporation and Dr Erepano Osaisai, Chairman/Chief Executive, Nigeria Atomic Energy Commission, was part of the high points of Nigeria's participation in the ongoing 2016 ATOM Expo, in Moscow, Russia.
International Forum, ATOM EXPO is the largest exhibition and business venue for meetings and negotiations of the world leaders in nuclear energy.
Immediately after signing the MOU, Dr Osaisai said that Nigeria's intention to acquire nuclear technology followed the realisation that nuclear energy contributes quite a chunk of global electricity.
He noted that Nigeria, with its huge population, could not afford to miss out in the current trend.
He also admitted that the project would come with a huge cost but added that the cost of not having clean energy and adequate electricity would be higher for those who failed to join the fray. Osaisai said: "Nuclear acquisition has come to stay. It is well known that it contributes quite a chunk of global electricity.
"Although Nigeria does have other sources of energy, but this is about a balanced and diversified energy basket. Nuclear happens to be the one we considered.
"The preference is because it is environmentally friendly and leads to a better conservation of other resources."
Nigeria was first in Africa to establish a research reactor when, in 2004, it enabled a Chinese-origin research reactor at Ahmadu Bello University, Zaria.
The country is also reportedly seeking collaboration with the International Atomic Energy Agency to develop plans for up to 4,000 MW of nuclear capacity by 2027.