The Federal University Ndufu-Alike Ikwo (FUNAI) in Ebonyi State is seeking to partner with its host community in the bid to ensure rapid development of the area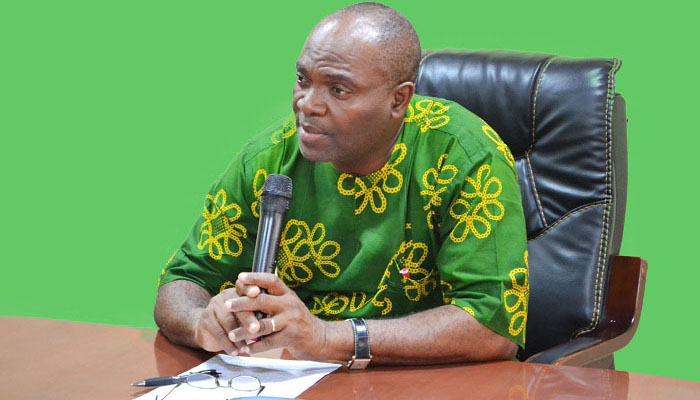 The institution's Vice Chancellor, Prof. Chinedum Nwajiuba, made the call on Friday, March 31, 2017 during an interactive meeting between management staffers who are from Ikwo, the university's host community.
He reiterated the importance of synergy in developing FUNAI and advised members of the host community to be more engaging and partner with the university in order to develop the Ikwo land.
Enumerating the benefits of siting the university on Ikwo land, the Vice Chancellor noted: "This University is a blessing to Ikwo. You can't quantify the benefits of having this university in this community."
The Vice Chancellor added that the multiplier effects of situating the university at Ikwo includes admission and employment opportunities for the indigenes and infrastructural and social development for the community with its financial derivatives on the local economy, adding that Ikwo was a good place to situate the university because of its vast land mass, hospitality and agrarian nature.
He further noted that though growth and expansion in the university's academic activities and increase in the population of students may lead to some social disequilibrium in the community, yet they should not lose the sight that the benefits outweighs the problems. He called on the Ikwo people including its elite to join hands with the University Management in developing the community.
The staffers, who seem elated for the bottom-up leadership style of the Vice Chancellor as exemplified by the meeting, expressed their unalloyed support to the vision of the university, adding that the institution presents limitless opportunities for the members of the host community.
They also thanked the Vice Chancellor for appointing many sons and daughters of the community into various sensitive positions in the university, saying: "We have never had it so good."
The highpoint of the meeting was the decision by the university staff from the host community to form the "FUNAI Ikwo Staff Community Relations Committee", that would continuously liaise with the University Management and the host community to ensure peaceful coexistence and cordial relationships in the university environment and for uninterrupted development of the institution.