The Italian capital has joined the call for a Fossil Fuel Non-Proliferation Treaty, a development observers describe as a powerful statement for Rome, home to ENI, the italian seventh supermajor oil company in the world, as well as for Italy given that over 80% of the country's energy comes from fossil fuels.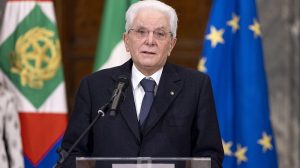 The Capitoline Assembly on Monday, July 10, 2023, unanimously approved a resolution sponsored by Councillors of the Green/Left Coordination, Nando Bonessio, Michela Cicculli and Alessandro Luparelli.
After Pontassieve and Turin, Rome becomes the third Italian city to call for a Fossil Fuel Treaty and the capital commits to developing concrete policies to decarbonise the city starting with the public building stock, promoting the need for a Treaty to other Italian municipalities and it urges the Italian government to "decisively support the international initiative (…) and the implementation of actions geared towards the non-proliferation of fossil fuels."
Alessandro Cavaliere, member of the Rome Green Party (EuropaVerde) who engaged with the City Council for the resolution to be adopted, said: "Rome endorsing the global call for a Fossil Fuel Treaty and joining a movement of almost 100 cities shows that local elected representatives are at the forefront of the fight against climate change. Although aware of the country's dependence on fossil fuels, the Italian capital wants to free itself from them and begin a just transition away from oil, gas and coal destruction.
"Our national government should follow the example of Rome and other Italian cities and stop exacerbating the problem by expanding fossil fuel production around the world, particularly through its main oil and gas company, ENI. Italy must put an end to fossil fuel diplomacy and build sustainable international cooperation based on science, renewable energy and justice, by backing the development of a Fossil Fuel Non-Proliferation Treaty."
Andrea Di Turi, journalist and activist promoting the Treaty campaign in Italy, said: "The endorsement by the Italian Capital City could represent a turning point to keep raising awareness on the need for European countries like Italy to support a global just transition through a Fossil Fuel Non-Proliferation Treaty. Amongst the various commitments formally made by the Rome City Council's resolution, the commitment to promote the Treaty proposal to other Italian cities as well as the call urging the Italian national government to support it are fundamental to keep building momentum towards a Fossil Fuel Treaty.
"My hometown, Milan – that hasn't endorsed the Treaty, yet -, always 'competes' with Rome across many different areas but tackling the climate emergency at its very root by putting an end to our fossil fuels dependency ASAP cannot be an area of competition. Instead, it needs to be an area of cooperation between civil society, cities and national governments. Tackling oil, gas and coal production is a matter of survival and a Fossil Fuel Non-Proliferation Treaty is the missing tool we need to achieve it."
The resolution shows the government the way forward since Italy is still lacking political will to put an end to the fossil fuel era. Last year, Italy tried to weaken a commitment by 10 European governments to end export credit support for fossil fuel projects, and above all, the Italian government is taking no action to compel ENI to phase-out despite owning a 30% golden share in the company, 4.37% through the Ministry of Economy and Finance and 25.96% through the Cassa Depositi e Prestiti.
The government is letting the fossil fuel multinational expand its destructive business in more than 60 countries and make record profits of $14.12 billion in 2022, notably by taking advantage of the war in Ukraine. ENI thus continues to operate as unscrupulously as it did 50 years ago. The state-controlled group and the two government entities that make it up are indeed facing a lawsuit for expanding fossil fuel production despite full knowledge of its impact on climate more than half a century ago.
Michael Poland, Campaign Director for the Fossil Fuel Treaty Initiative, said: "They say Rome wasn't built in a day, and a fossil fuel free world won't be either, but every single institution who stands up to this dirty and dangerous industry helps build momentum towards a clean energy future for all. The end of the fossil fuel era is inevitable – we need governments on all levels, from cities to nation states, to work together to ensure that this transition is not just fast but also fair. The Italian government must now follow its capital and join a growing bloc of countries who are seeking a negotiating mandate for a Fossil Fuel Non-Proliferation Treaty."
The push for a Fossil Fuel Non-Proliferation Treaty is spearheaded by a bloc of six Pacific countries – Vanuatu, Tuvalu, Tonga, Fiji, Niue, and the Solomon Islands – who have committed to create a "Fossil Fuel Free Pacific" and "lead the creation of a global alliance to negotiate a" Fossil Fuel Treaty.
The proposal is also supported by the World Health Organisation, the European Parliament, 101 Nobel Laureates, 600+ parliamentarians in 83 countries, 2,100 civil society organisations including 380 in the USA, 3,000 scientists and academics and over 90 cities and subnational governments.