The Minister of Environment, Mohammed Abdullahi, says a comprehensive plan to mitigate flooding across the country will soon be rolled out.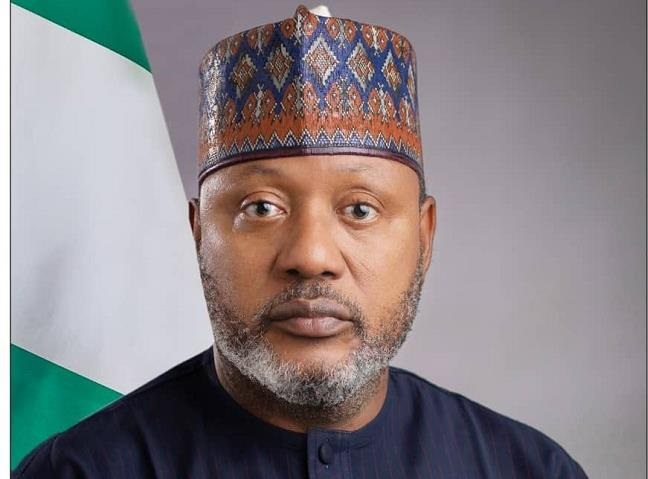 Abdullahi disclosed this on Thursday, March 30, 2023, at the Presidential Villa, Abuja, while featuring in the 69th session of State House Briefing organised by the Presidential Communications Team.
The minister said that President Muhammadu Buhari had set up a high-powered committee being chaired by the Minister of Water Resources to examine the causes of incessant flooding and recommend sustainable solutions.
"Again, part of the challenges we have in terms of flooding is that, usually, the Ministry of Environment has what is called the early warning signs and notices to states and then the Nigerian Meteorological Agency (NIMET) does that.
"And we advise the states; particularly states we think are flood prone; we advise them to take steps to either move those within the enclave of streams for rivers or lakes to the upland.
"But because of reasons of revenue, state governments issue certificates of occupancy to settlements within those areas because of revenues that trickle in from that thereby exposing the people to the vagaries and challenges of flooding.
"We will continue to provide those early warning signs; we will continue to sensitise them; we will continue to engage them to ensure that they take notice of this and take steps to mitigate the possible challenge of flooding.''
He said that the committee set up by the Federal Government was a multi-level one as issues of flooding required collaboration between the federal and sub-national governments.
Abdullahi said that the committee had met and put together a number of solutions on sustainable basis.
"But again the committee, as you know, comprises state governments; some local governments, Association of Local Governments of Nigeria and federal agencies.
"So, we believe that once the Federal Government okays the report and recommendations; we should be able to roll out a very robust plan that will mitigate future occurrences of flooding.
"And then, don't also forget that issues of flooding are not only handled by the Ministry of Environment but by the Ministries of Agriculture, Water Resources and to some extent, Aviation.
"So, it is a multi-agency approach to solutions of flooding,'' he said.
Available data indicates that the 2022 floods in Nigeria caused the nation an estimated economic loss of $6.68 billion.
By Chijioke Okoronkwo