Communities defending their human rights in areas of certified palm oil plantation will now be better protected under new policy announced by the RSPO at the Global Land Forum in Indonesia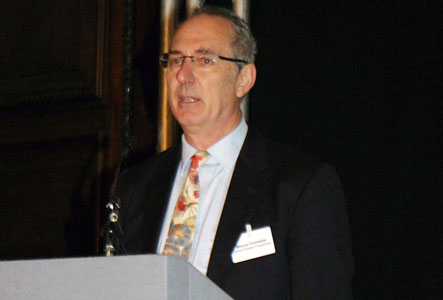 The global palm oil certification system (the Roundtable on Sustainable Palm Oil, RSPO) has adopted a new policy to provide anonymity and security to human rights defenders, in the areas of its members' operations.
The policy requires all RSPO members to adopt measures to give this policy effect, meaning financiers, manufacturers, retailers and NGOs not just plantation companies. It sets up a discrete hot-line to receive complaints in anonymity, provides for pre-emptive risk-screening to identify geographical areas where violence and intimidation are prevalent. It applies to human rights defenders, complainants, whistle-blowers and community spokespersons, within the limits of national laws and judicial processes.
The policy also sets out measures to enhance protection of those at risk of reprisal who raise their concerns with the RSPO's Complaints Panel.
Mina Beyan of Social Entrepreneurs for Sustainable Development in Liberia said: "RSPO's commitment to only acquire peoples' lands for palm oil development, subject to their Free, Prior and Informed Consent, is all too often put at risk by intimidatory actions of those with vested financial interests, and when people complain they become targets for discrimination and worse. Let's hope this new policy will bring this to a halt, at least among RSPO members."
Jamer Agustín López of the Federation of Native Communities of Ucayali in Peru said: "Since the community Santa Clara de Uchunya and our organisation FECONAU presented our formal complaint against Plantaciones de Pucallpa, member of the RSPO, in December 2015, for seizing and destroying our forests, our leaders and their families have experienced death threats, intimidation, gunshots and defamation.
"In response, we have sought collective protection for ourselves and our territory from the government, the police and the UN, but we continue pushing for definitive solutions.
"Now the company has quit the RSPO, but mills belonging to the Romero Group, another RSPO member, carry on buying their fruit while the death threats and deforestation continue.
"It is urgent that this policy be implemented so that all of the companies involved take proactive measures to protect forest and human rights defenders."
Marcus Colchester, Senior Policy Advisor of the Forest Peoples Programme, a member of RSPO who helped develop this policy in coordination with the RSPO's Human Rights Working Group, said: "This demonstration of RSPO's leadership among commodity certification schemes needs follow up by other such schemes – for timber, pulpwood, beef, soya, coffee and all.
"Meanwhile we look forward to further collaboration to see this policy implemented by all RSPO members. It is on the ground that change is so desperately needed."