The Environmental Rights Action/Friends of the Earth Nigeria (ERA/FoEN) has written President Muhammed Buhari on the need to enshrine water as a human right in the Nigerian Constitution.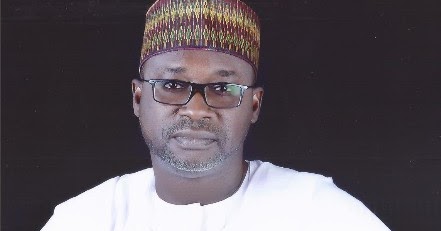 ERA/FoEN is asking President Buhari to throw his weight behind demands by civil society and other groups for democratically-controlled water systems that guarantee universal access to all Nigerians irrespective of their status.
The letter  was also copied to the offices of the vice-president, Professor Yemi Osinbanjo, and the Minister of Water Resources, Suleiman Hussein Adamu.
The group said that while the Buhari administration has taken a right step in the ongoing technical audit of all projects in the water sector, decades of reliance on donor-funded water projects have pushed behind the human right to water and projected instead, privatisation in all forms including Public-Private Partnerships (PPPs) that leave out the larger segment of Nigerians who yearn for unfettered access to portable and safe water.
The group frowned at the World Bank and private water industry it accused of being behind the growing proposals for water privatisation or PPP plan in many states, particularly in Lagos where the Lagos State Water Corporation (LWC), is pushing very hard for a dangerous privatisation of water under a PPP model that has failed in other parts of the world.
According to the ERA/FoEN, such failures have been recorded in Manila in the Philippines whereas part-owner of water corporations that win PPP contracts, the World Bank positioned itself to profit from this model, as well as Nagpur in India, Paris, Jakarta and Dar Es Salaam, among others that have experimented with PPPs but had to roll back to remuncipalisation.
The text of the letter said: "PPPs do not bring the benefits that are being mouthed by the promoters but rather it leads to hike in prices, job losses, lower quality, unfulfilled infrastructure promises and shut offs for those who cannot pay."
Aside enshrining the human right to water in the Nigerian constitution, the group recommended that the administration should reject all forms of water privatisation and commodification and fully uphold the human right to water as an obligation of the government, representing the people.
It demanded the integration of broad public participation in developing plans to achieve universal access to clean water; rejection of contracts designed by, involving, or influenced by the International Finance Corporation (IFC), and asked that state governments disclose all discussion and contracts regarding water, including formal and informal advisory roles with IFC and World Bank. The letter also asked the Buhari administration to build the political will to prioritise water for the people to open the door to a comprehensive plan that invests in the water infrastructure necessary to provide universal water access, create jobs, improve public health, and invigorate the Nigerian economy.