Reverse vending machines, placed in Iceland stores across the UK, have earned shoppers over £30,000, research reveals.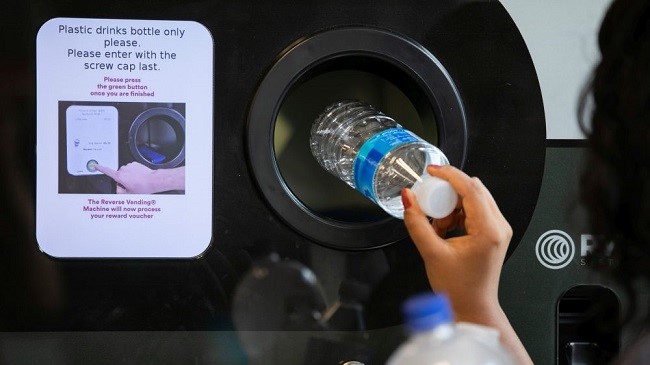 The scheme, which awards a 10p voucher for every bottle returned, has resulted in 311,500 plastic bottles being recycled so far. The bottles must have been brought in an Iceland store and only bottles up to 3 litres were accepted.
Richard Walker, Iceland's Managing Director, said: "Iceland has continually led the way in the fight against the scourge of plastic since making our announcement to eliminate plastic from our own-label product packaging. It's clear from the results that consumers want to tackle the problem of plastic head on and would be in support of a nationwide scheme."
Iceland will share the results of the scheme with the government in an attempt to encourage more supermarkets to introduce reverse vending machines in their stores.
Other supermarkets, including Tesco, have recently trialled the machines in a bid to reduce the growing plastic pollution, but no results have been published.
In March 2018, Michael Gove, Environment Secretary, announced a consultation to introduce a bottle deposit scheme that will increase recycling rates and slash the amount of waste polluting our last and seas.
Presently, UK consumers go through an estimated 13 billion plastic bottles a year, with more than 3 billion being incinerated, sent to landfill, or left to pollute our streets, countryside and marine environment.
Will McCallum, Greenpeace UK head of oceans, said: "The success of Iceland's reverse vending machine trial demonstrates that deposit return schemes to boost recycling and tackle plastic pollution are both popular with consumers, and eminently doable. We hope that other retailers follow suit. However, we can't just rely on businesses to tackle the problem of throwaway plastics; we also need leadership from Government. The Environment Secretary Michael Gove must deliver on his promise to introduce a deposit return scheme without delay and ensure that it covers containers of all sizes and materials."
This news follows the European Union agreeing on deal for a single-use plastic ban which is set to be put in place in 2019.
Courtesy: Climate Action