The National Biosafety Management Agency (NBMA) has warned retail stores across the country which are importing or trading in products that contain genetically modified organisms (GMOs) to urgently formalise such dealings with it.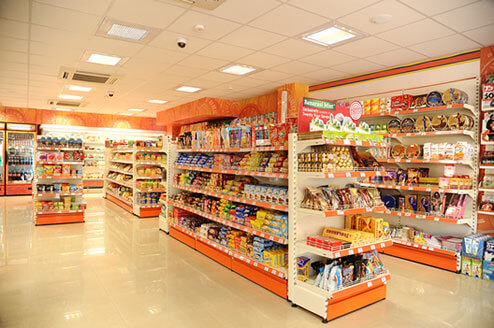 Earlier in the year, NBMA directed all stores to declare all GM products in their stores, as part of an ongoing survey to document all imported GM foods/products across the country with a view to confirming their safe status and compliance with the NBMA Act.
Director General/CEO of the Agency, Dr. Rufus Ebegba, in what appears to be a renewed warning, urged all retail stores to comply with the NBMA Act 2015 to avoid disruption of their businesses.
The NBMA Act Part VII (22) directs that "no person, institution or body shall import, export, transit or commercialize any genetically modified organism or a product intended for direct use as food or feed, or for processing without the approval or permit of the Agency".
The DG said that the agency was not interested in disrupting the business of the trading points stores but to ensure that they comply with the NBMA Act 2015 and ensure the safety of the health of Nigerians.
"The agency is prepared to work with super stores to formalise their GM products across the country in order to analyse and ascertain the genes of insert, and their safety to human health," was quoted in a statement made available to EnviroNews on Wednesday, December 13, 2017.
He reiterated the agency's commitment to ensuring proper regulation of modern biotechnology and its products, adding that the NBMA, as an unbiased umpire, would not compromise the health and safety of Nigerians.