Residents of Calabar in Cross River State have decried the return of heaps of refuse in different parts of the city.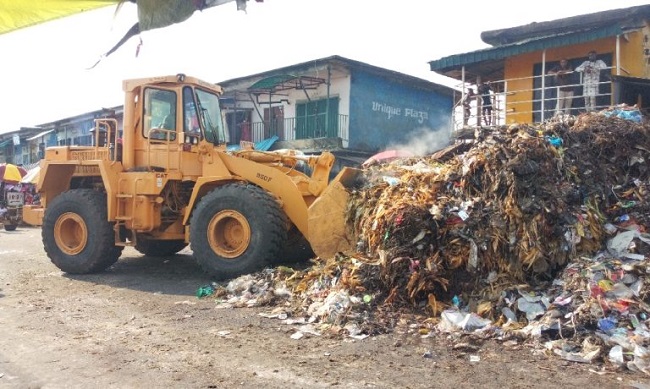 Refuse at various stages of decomposition now litter the capital city.
A cross-section of the people described the situation as unhealthy and a source of concern.
The respondents said that aside from the health implications, the refuse situation had also become an eyesore.
They further contended that it also defaced the aesthetics of Calabar, hitherto popular for its cleanliness.
They said that refuse took over major streets and roads in the city for over two months before it was cleared, following public outcry.
They wondered why the relevant agency would allow the situation to deteriorate again.
Mr Pascal Bajie, who frowned at the situation, queried why the waste managers suddenly stopped work.
"This was exactly what happened a few months ago, when the city became an eyesore before they could do something."
Also, Mr Daniel Onuaha regretted that the wastes were already spilling into the road.
Onuaha said, "In some areas, wastes encroached on the roads, limiting motorists and pedestrians to small space.
Mr Francis Etim said his fear was the possible outbreak of epidemic, given the poor condition in the residencial areas of Calabar South.
Affected areas include Ekpo Abasi Road/Mayne Avenue Junction, Ekpo Abasi Roundabout/UniCross Gate, Bassey Street, off Ekpo Abasi Road.
Others are St. Mary's Street, off Yellow Duke, Watt Market (two Wast points), Atakpa/Palm Street, Palace Way, Palm Street/Atakpa Street, CRUTECH Road/Ekpo Abasi Junction, Ediba Road, Atimbo/Access, Chamely/Egerton and Bassey Duke/Chamely.
In a reaction, the General Manager, Cross River Waste Management Agency, Mr Sunday Oko, attributed the problem to the lack of access road to the dump site.
He said that the road was blocked but added that his men were already handling the situation.
He promised that the refuse situation would soon become a thing of the past.
Oko said: "We are not unaware of what is happening, and we are working very hard to correct the situation.
"There was a blockage of the dump site but that had been opened up and we are working as we speak."
By Ehigimetor Igbaugba