A new report released by UN Climate Change reveals that, between 1990 and 2018, the greenhouse gas emissions of developed countries decreased by 13%, with emissions falling by just 3.4 % between 2010 and 2018.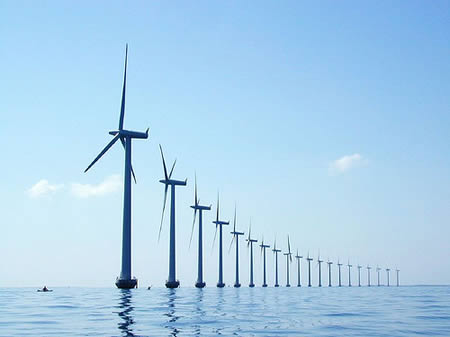 The report notes that while most developed countries expect to meet their 2020 emission reduction targets, some need to make a greater effort by implementing mitigation actions or by making use of market-based mechanisms.
The Compilation and Synthesis reports, published every two years, are based on biennial reporting by developed countries under the international assessment and review process under the Convention. The biennial reports include information on GHG emissions and trends, quantified economy-wide emission reduction target, progress made towards achieving quantified economy-wide emission reduction targets, and the provision of financial, technological and capacity-building support to developing country Parties.
The Compilation and Synthesis of fourth biennial reports of developed country Parties covers the period 2017-2018, set against the larger backdrop of emissions since 1990.
With respect to future trends, the report finds that greenhouse gas emissions are projected to increase slightly between 2017 and 2020 and then decrease by 2.2 % between 2020 and 2030. This suggests the need for stronger policies and actions that will effectively change the trajectory of emissions.
Nevertheless, for the majority of developed countries, economic and emissions data suggest a decoupling of emissions from economic growth.
In view of emissions targets beyond 2020, most developed countries have steadily expanded their portfolio of policies and measures with a focus on increasing the share of renewable energy in electricity production, phasing out coal, carbon pricing and electrifying road transport. Many are planning to implement long-term low carbon and carbon neutrality strategies.
Developed countries have increased their annual average financial support for climate action by developing countries in 2017-2018 by some 9.9% since 2015-2016. Additionally, developed countries have scaled up their technology cooperation with developing countries, as well as their capacity-building support.
The data captured in this new Compilation and Synthesis report shows that developed countries have put in place well-functioning systems for the measurement, reporting and verification of climate actions. This is likely to act as a solid foundation for the reporting under the enhanced transparency framework of the Paris Agreement beyond 2020.
The report was formally and visually presented on Monday, November 23, 2020 during the UN Climate Change's virtual "Climate Dialogues".