While governments of the Association of Southeast Asian Nations (ASEAN) have individually taken action to address incidents of illegal waste shipments from affluent and more developed countries, the 10-member bloc has yet to unify and boost up efforts to protect the region from the drawbacks and hazards of the global waste trade.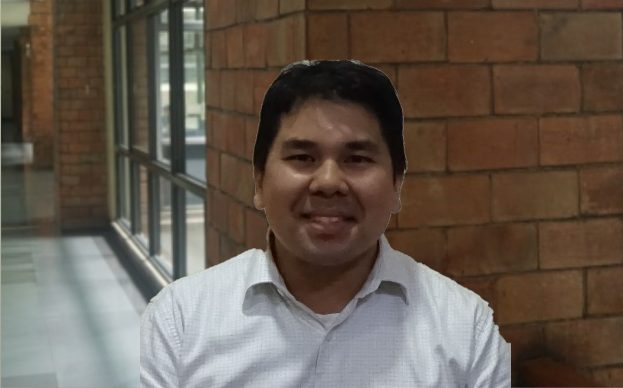 Released in time for the commemoration of the ASEAN Month, the report titled "Waste Trade in Southeast Asia: Legal Justifications for Regional Action" notes the lack of a common and regional response to the waste trade issue despite headline-grabbing dumping controversies that hit Indonesia, Malaysia, Philippines and Thailand in recent years.
Published by the environmental health and justice group EcoWaste Coalition with the International Pollutants Elimination Network (IPEN), the report finds the current legal and policy responses inadequate to stop the entry of illegal waste and, more importantly, insufficient to protect the health of both people and the environment.
The report highlights the fact that waste trade is an ASEAN issue, that country case studies illustrate how the waste trade exacerbates existing waste management challenges, and that an ASEAN response to the waste trade crisis would help countries strengthen their efforts to protect the region's rich ecosystems and biodiversity for communities and future generations.
"Broad ASEAN and bilateral initiatives, national laws and legal frameworks, and recent trends in national action addressing illegal waste shipments, provide ample legal justifications for stronger regional action against harmful global waste trade," said report lead author Atty. Gregorio Rafael P. Bueta, a legal and policy specialist and advocate for environmental rights and justice.
"ASEAN needs a declaration calling for a clear and concrete stand on waste trade, which shall, among other things, call on member states to immediately ratify the Basel Convention Ban Amendment, take steps to ban all waste shipments into their countries, improve enforcement and compliance capacity, and include a focus on upstream policies that will look at reduction of production of sources of pollution such as plastics," added Bueta, who also teaches environment and natural resources law at the Ateneo de Manila University School of Law.
"With the Canadian and South Korean waste dumping incidents still fresh in our people's mind, we urge policy makers to heed the report's recommendations, mend regulatory loopholes that let so-called recyclables with hazardous content into our borders and prohibit waste imports altogether to assert our human right to a non-toxic and sustainable environment," said Aileen Lucero, National Coordinator, EcoWaste Coalition.
"A concerted ASEAN response will add force to national efforts to put a stop to the influx of foreign waste and help frontline communities in defending themselves from its adverse and unjust impacts, including environmental pollution from dumping, incineration, chemical recycling of waste plastics and other schemes that can discharge highly toxic contaminants and harm human health and that of plants and wildlife," said Chinkie Peliño Golle, IPEN Regional Coordinator for Southeast and East Asia.
According to the report, tackling waste trade in the ASEAN region is important for several reasons.
First, many ASEAN member states are already facing a waste crisis managing large volumes of domestic waste, made worse by the on-going Covid-19 pandemic.
Second, ASEAN countries need to tackle other pressing environmental issues in some of the most biodiverse and natural resource-rich regions in the world – these include deforestation, illegal wildlife trafficking, and air and water pollution, among others.
Third, the risks brought about by climate change, and the need to meet climate adaptation and mitigation goals, are also related to the issue of waste trade.
Aside from issuing a clear regional stance on waste trade, the report recommends the establishment of a regional mechanism that will put into effect the provisions of an ASEAN Declaration curbing and banning waste trade into the region.
The report further recommends creating a regional Experts Group/Technical Working Group on waste management and waste trade, and drafting and approval of an ASEAN-level agreement that will protect the region from global waste trade.
At a webinar held on Wednesday, August 4, 2021 to launch the report, environment and advocacy groups across ASEAN expressed support for the report's findings and recommendations, and urged governments across the region to take action against waste trade.
Co-organising the webinar with the EcoWaste Coalition and IPEN-SEA were the Ecological Alert and Recovery-Thailand, Greenpeace Southeast Asia, Nexus3 Foundation-Indonesia, Sahabat Alam Malaysia and Parabukas.