The WASH Sector Nigeria has released its three-year response strategy for improving the water, sanitation and hygiene needs of people displaced in Borno, Adamawa and Yobe states by 2023.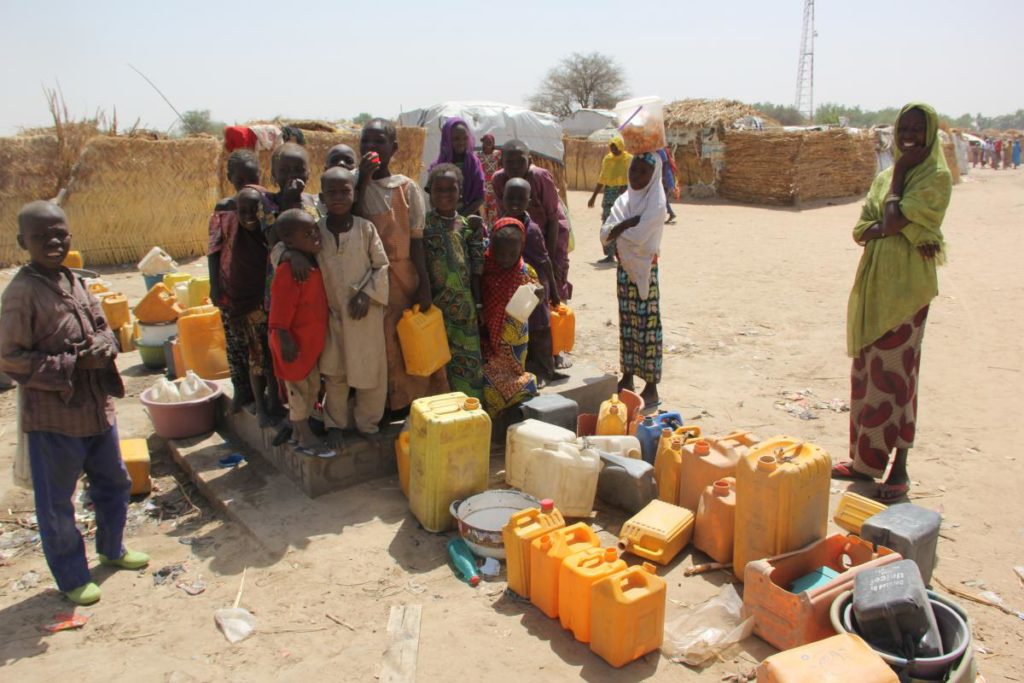 Borno, Adamawa and Yobe (BAY) states were the most affected by insurgency with more than 14,700 people killed since 2009, leaving 1.9 million internally displaced persons.
The report encompasses emergency responses, early recovery and protracted crisis actions needed to ensure water, sanitation and hygiene facilities are easily accessible by people in need in the states.
The overall aim is to contribute to prevention and reduction of disease prevalence, which in turn improves health and nutrition, education, and livelihoods.
The strategy provides an opportunity for cash and voucher in WASH programming while looking at more community engagement and ownership to deliver services.
"The goal of this strategy is to ensure that every person in need in BAY states have access to adequate and sustainable WASH facilities by 2023.
"Currently, more than 4.5 million people in these states need WASH facilities, and it can rise due to the unforeseen conditions of security and ongoing set of COVID-19; besides that, provided infrastructure in some cases are not sustainable,'' it said.
The report calls for an effective, sufficient and continuous provision of life-saving water, sanitation and hygiene services for people in need in BAY states.
This is to ensure that all WASH provided services and infrastructure are adequate and sustainable.
It also calls for environmental protection measures taken into consideration to promote the protection, safety and dignity of all people in need with special consideration of women, girls, disabled and the elderly.
The report also urges stakeholders to strengthen legal, policy and institutional framework and capacity building of WASH actors in these states to ensure the sustainability of provided WASH infrastructures and services.
Mr Bob Bongomin, WASH Sector Coordinator, while giving a situation analysis noted that generally, the main water supply source in the three states was through groundwater extraction.
Bongomin added that this included deep and shallow boreholes all along the Lake Chad aquifer.
"The major concerns about water extraction in the region are lack of a proper regulatory framework for water extraction, no clear guidelines of how it is supposed to be done, among others.
"Surface water supply is used in Borno State and represents only 25 per cent of the total amount of water supplied in that state.
"The use of deep boreholes is becoming more preferred than shallow boreholes using hand pumps which are mainly not properly working due to their limited pumping capacity," he said.
On sanitation and hygiene, the report notes that although hand washing facilities are available in most public places, most of them are not operational.
It expresses the need for a hygiene promotion strategy in these states with consideration of the culture, women, children and the elderly.
The report says that this is to ensure that best hygiene practices are well transmitted to the population.
Edward Kallon, the United Nations Resident Coordinator in Nigeria, while launching a $1 billion 2021 Humanitarian Response for the North-East, says peace is the only solution to the humanitarian crisis ravaging Nigeria's North-East.
By Tosin Kolade