Leading web-based environment and development multi-media magazine, EnviroNews Nigeria, has emerged the nation's top online climate change-focused media organisation.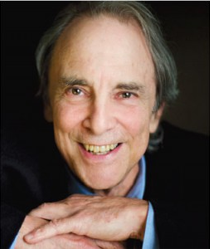 According to a report released by Climate Scorecard on Monday, March 27 2017, while EnviroNews emerged Nigeria's major medium in the online category, The Guardian newspapers was listed for the print media, while Eco@Africa is Nigeria's climate-focused medium in the broadcast category.
The Climate Scorecard Country Report No. 8 profiles leading climate change-focused media organisations in the top 25 greenhouse-gas emitting countries. According to Climate Scorecard, "these are the organisations that provide their audiences with information and analysis of ongoing efforts to reduce emissions, comply with the Paris Agreement, and grapple with the effects of climate change."
"We highlight three different types of media organisations in each country – broadcast media, print media, and online media. Generally speaking, broadcast media tend to strive for a balanced dispassionate analysis on a wide range of climate change issues, perhaps because they cater to a large diversified audience base. Print media, usually with a narrower audience, often use an editorial platform positions on specific issues; while online media can provide indepth coverage of a particular environmental problem such as renewable energy or deforestation," say Lois Barber and Ron Israel, co-directors of Climate Scorecard, a participatory, open data effort to engage all concerned citizens in supporting the implementation of the new 2015 Global Climate Agreement.
Chiudo Ehrim, the Climate Scorecard Nigeria Country Manager, in the report describes EnviroNews as "an online news magazine that highlights environmental and development related issues. The portal is dedicated to sharing information that contributes to change towards a healthy and clean environment".
Lois Barber and Ron Israel add: "Media organisations play an important role in raising awareness and shaping attitudes towards climate change and the Paris Agreement. Our Report is perhaps the first effort to identify which media organisations are worth following for news about climate change in their countries.
"Climate Scorecard Report #8 also provides links to climate change related media content in each of our 25 countries. Readers can click on the links to these content samples and download the full news story, article or video presentation."
The report can be downloaded here: https://goo.gl/Zq9100
Some of the 25 top greenhouse gas emitting nations include: Argentina, Australia, Brazil, Canada, China, France, Germany India, Indonesia, Italy, Mexico, Nigeria, Russia, Saudi Arabia, South Korea, Spain, Turkey, Ukraine, United Kingdom and the United States.