The Chairman, House Committee on Water Resources, Alhaji Aliyu Pategi, on Wednesday, April 4, 2018 assured the speedy passage of the National Water Resources Bill into law before the end of June 2018.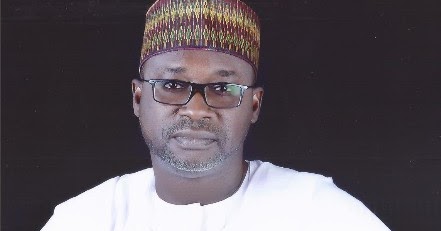 Pategi gave this assurance in Abuja in an interview with News Agency of Nigeria (NAN).
According to him, the bill is an Act for the establishment of a regulatory framework for the water resources sector in the country.
He said that the equitable and sustainable development, management, use and conservation of Nigeria's surface and ground water resources could not be over-emphasised.
Pategi said the National Assembly was doing all it could to see that the passage of the bill was possible before the end of June 2018.
The lawmaker said the bill would, thereafter, be sent to President Muhammadu Buhari for his assent.
"The House of Representatives is a progressive partner to ensure that Nigerians have more water for all purposes, hence it has passed the National Water Resources Bill for second reading.
''We are hopeful to see that by the end of June 2018, the bill would have been passed by both houses of the National Assembly."
The chairman said the committee would continue to advocate for citizens' right of access to clean water and sanitation, and promotion of equitable and affordable access to water for poverty reduction.
NAN reports that the bill also provides for the need to encourage comprehensive and equitable coverage of water supply and sanitation including promoting public-private sector partnerships in water delivery services.
The bill stipulates that the National Council on Water Resources be established as the apex advisory body for the review of national water-related legislation, water resources master plan and policies.
According to the bill, the council is to be chaired by the Minister of Water Resources with membership comprising state Commissioners for Water Resources or any other person responsible for water resources in the state.
It also promotes public-private partnerships in the development and management of water resources infrastructure, dams' safety and appropriate reservoir operation and management.
Other provisions include; public trusteeship of water, entitlement to the use of water, water licensing, charges for water use, borehole drilling among others.
It will be recalled that the Federal Executive Council in 2016 approved a draft National Water Resources Bill and two policies: National Water Policy and National Irrigation Policy as part of measures to enhance quality of water resources in the country.
By Tosin Kolade