In the last couple of years, almost 22% of global electricity was produced from renewable sources, a study has revealed. It adds that renewables now account for over half of the world's estimated 280GW of new installed electric capacity.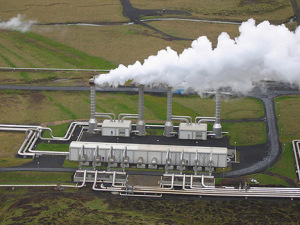 Titled: "Renewables on the rise: A West African Energy Transformation" and published last November, the report reveals that the total global operating capacity for solar PV reached the 100GW milestone and prices of solar PV modules fell by more than 30%.
A renewable resource is an organic natural resource that can replenish in due time compared to the usage, either through biological reproduction or other naturally recurring processes.
Conducted by the Abuja-based Heinrich Boll Foundation's Nigeria & West Africa Office and authored by Hans Verolme, the study adds that almost 45GW of wind power capacity came in operation in 2012, increasing global wind capacity by 19% to 283GW. The annual growth rate of cumulative wind power capacity between 2007 and 2012 averaged 25%.
Verolme wrote: "Interest in concentrated solar power (CSP) is on the rise, particularly in developing countries, including Africa. In 2012, total global CSP capacity increased more than 60% to about 2,550MW.
"Global solar thermal capacity reached an estimated 255GWth for glazed water collectors, mostly installed in China and Europe. Around 350TWh of electricity was generated from bio-power, whose capacity was 12% to nearly 83GW, with notable increases in fast-growing economies.
"Geothermal electric generating capacity grew by an estimated 300MW during 2012, bringing the global total to 11.7GW and generating at least 72TWh."
According to the study, the age of cheap, clean energy has arrived, with clean energy markets outpacing fossil investment. It emphasises that renewable energy is now more affordable in both developed and developing countries; even as markets, manufacturing and investment shift increasingly towards developing nations.
Renewable energy is energy that comes from resources which are naturally replenished on a human timescale such as sunlight, wind, rain, tides, waves and geothermal heat.
The report notes that, despite policy uncertainty due to the 2009 crises that affected investments in Europe, China and India, solar photovoltaics and onshore wind power experienced continued price reductions "due to economies of scale and technology advances, and a production surplus of modules and turbines."
It adds: "The balance of power has rapidly shifted from developed to developing economies. Since 2011, global investment has stagnated around $250 billion per year, but installed capacity has continued to grow due to falling technology costs.
"Globally, an estimated 5.7 million people work in the renewable energy sector. Policymakers are increasingly aware of the potential national development impacts of renewable energy such that, by the end of 2012, 138 countries had renewable energy targets.
"Rural use of renewable electricity has increased with greater affordability, improved knowledge about local renewable resources, and more sophisticated technology applications. Attention to mini-grids has risen in parallel with price reductions in solar, wind, inverter, gasification and metering technologies.
"We witness an increase in direct involvement by the private sector with rapid technology innovation reducing prices. In Africa, there has been a rise in social entrepreneurship, with successful business models in rural energy through dealership and fee-per-service, leasing arrangements, and in some cases public private partnerships."