Minister of Science and Technology, Dr Ogbonnaya Onu, says Nigeria plans to generate 30 per cent of its electricity supply through renewable energy by 2030, in line with the National Energy Policy (NEP).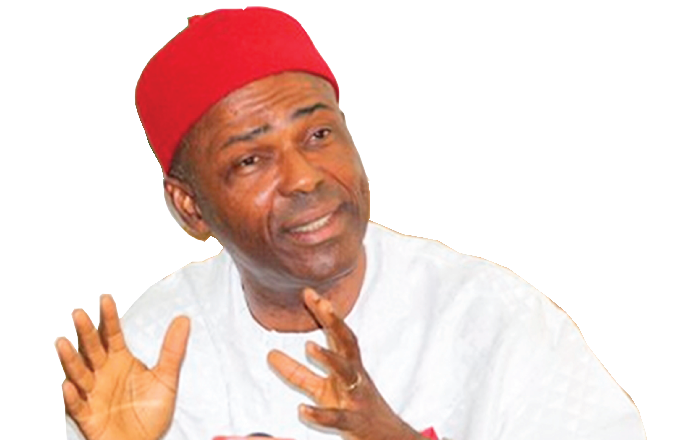 Onu said this at the opening of the National Stakeholders Consultative Forum tagged: "Scaling-Up Interconnected Mini-Grids Development in Nigeria: Current Status, Challenges and prospects" on Tuesday, September 29, 2020 in Abuja.
He said that since the inception of the administration in 2015, the national grid electric power generation capacity had increased at an average annual rate of about 390 Megawatts per year (MWs/yr).
Onu said that, since the NEP placed emphasis on integrating renewable energy into the nation's energy supply mix, there was the need to ensure that electricity supply was reliable and affordable.
The minister said that renewable energy has the potential of meeting the nation's energy needs in a sustainable manner as well as create jobs and improved livelihoods across the country, especially in rural areas.
"This is commendable but inadequate to meet the needs of both our growing population and also sustain our desired level of economic development.
"There is no doubt that renewable energy has the potential to help meet the nation's energy needs in a sustainable manner. It has the potential to create jobs and improve livelihoods in Nigeria, especially in rural areas.
"Already, increasing demand for rural water supply, lighting, health services and micro enterprises are already driving the development of solar Photo-Voltaic (PVs) in the country.
"This trend certainly needs de-risking in order to stimulate private sector participation. This is important since the National Energy Policy emphasizes integrating renewable energy into the nation's energy supply mix.
"The Energy and Energy Efficiency Policy has projected that renewable electricity is to contribute about 30 per cent of the total electricity supply in the nation by 2030," he said.
Onu assured that there would be no rest until this was achieved, adding that the ministry would continue to work hard to contribute towards solving this important national problem.
Prof. Bala Jidere, Director General, Energy Commission of Nigeria (ECN), said that the forum was re-designed to focus on the development of interconnected mini grids, which has lesser challenges in the country.
Jidere said that it was also to establish the current status and challenges of interconnected renewable energy-related mini-grid development in Nigeria as well as synergise among key players in the public and private sectors, among others.
He called on stakeholders to discuss freely on the issues and challenges to move forward with regards to renewable energy-related electric power interconnected mini-grid development in the country.
The event was organised by the National Steering Committee of the United Nations Development Programme (UNDP) and Global Environment Facility (GEF) project.
The forum was attended by major actors in the renewable energy-based electric power sector like policy makers, mini-grid developers and practitioners, regulators, as well as financiers and development partners.
By Jessica Dogo