Speaking at the Energy Sustainability e-Summit held on Tuesday, December 15, 2020, Sean Melbourne, Head of Climate Change & Energy, West Africa, British High Commission Abuja, disclosed that the deployment of solar generation in Nigeria would accelerate even more if customs tariffs on solar home products and ancillary items were removed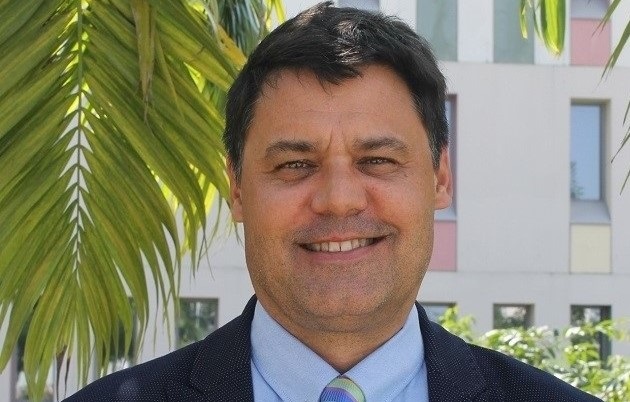 The cost of renewables and other low carbon technology has fallen far far more than anticipated even a few years ago. It is for instance already cheaper to build new renewable energy capacity, including four-hour battery storage, than to continue operating 39% of the world's existing coal capacity.
Solar and wind are already cheaper than coal power in two thirds of the world and are predicted to undercut commissioned coal and gas almost everywhere by 2030.
Over $11 trillion of investment is expected to go into zero-emission power generation technology before 2050, and a significant proportion of that will be into Africa.
Moreover, global trade in low-carbon goods and services is expected to grow from £150 billion in 2015 to between £2.8 and £5.1 trillion in 2050. That is an increase of between 18.7 and 34-fold.
Accelerated uptake of renewables could also boost total renewable energy jobs to 42 million by 2050. Jobs, as we all know, are highly attractive to Governments in Africa, many of whom are grappling with significant numbers of young people coming into the market year after year.
As the biggest economy in Africa and by far its most populous, the low carbon market opportunities in Nigeria are significant. Nigeria's economy is expected to undergo massive change over the next two decades.
According to the International Finance Corporation, Nigeria's estimated climate-smart investment potential is over $104 billion through to 2030 in selected sectors.
Solar and / or onshore wind are now the cheapest source of new bulk power in all major economies except Japan. This even includes China and India, where not long-ago coal was king.
Solar plants can go up in weeks or months instead of years and years for big fossil fuel plants or large-scale hydro. Renewable technology is also scalable and so very affordable and absorbable for smaller economies.
In many countries without an established grid, solar and other renewables offer the chance to "leapfrog" grid technology in the same way that mobile phone networks have leapfrogged landline technology.
In 1985, McKinsey & Co forecast US mobile phone adoption would reach 900,000 by 2000. The real number was 109 million. Clean growth presents a similar, if not greater, economic opportunity. Just as many communities in the global South went direct to mobile phones, so they can go directly from 'no power' to renewable power.
The emergence of Covid-19 and the subsequent hit to oil and gas receipts from the sharp economic slowdown underlined the necessity for many governments around the world to diversify away from a fossil-fuel economy and to "build-back better".
That's the big picture. But how do African countries truly unlock their significant clean energy potential?
All face unique challenges and decisions as they embark on their clean energy transitions. In developing new policies, countries will need to decide which sources of energy they wish to utilise and how energy can be consumed in the most efficient way.
Making these decisions can be challenging, but having comprehensive, comparable and timely energy data will significantly help countries access policy options.
The transition to clean energy will require good policies as well as business and consumer involvement, and data insufficiency could lead to unfavourable policy choices. It is vital that high-quality energy data is available to all stakeholders:
Comprehensive and easily accessible data not only boosts transparency and tracking, it enables businesses to invest wisely, make the correct decisions and innovate.
And market transparency, which is not only about effective market operations, enables markets and consumers to make decisions in an informed manner.
The International Renewable Energy Agency (IRENA) is doing some excellent work in selected African countries, including Nigeria, to advance knowledge and promote the adoption and sustainable use of renewable energy.
The climate emergency and an accelerating shift in global finance to low carbon projects also underlines the importance of a having a strategy in place to take full advantage of the new clean energy paradigm.
Because investment, including international climate and development finance, does not flow uniformly, National Governments have an important role in creating the right enabling environment for finance to work affectively.
Key pre-conditions for effective climate finance include:
First, mainstreaming climate change into development planning and policies;
Second, proper co-ordination and clear allocation of responsibilities, with tracking and monitoring systems for climate finance in recipient countries;
Third, readiness and ease of access to climate funds, and genuine engagement with civil society, local government and the private sector.
Government can further facilitate better outcomes from large-scale investment programmes by addressing unnecessary regulatory barriers; raising electricity tariffs so they become costs reflective – it's possible to do this whilst still protecting the poor – and by removing damaging fossil fuel subsides which increase emissions and exacerbate climate change, as well as causing wider adverse health and environmental impacts, for instance through air pollution.
As we collectively recover from the coronavirus pandemic, every country faces a choice between laying the foundations for sound, sustainable and inclusive growth and creating employment in the industries of the future or tying themselves to stranded assets and locking in polluting emissions for decades to come.
I am pleased to say that in most African countries, including Nigeria, solar PV has already reached a favourable tipping point and is being deployed on the continent at an increasing rate bringing multiple benefits with it.
Deployment of solar generation in Nigeria will accelerate even more however if customs tariffs on solar home products and ancillary items were removed and if an improvement in the customs environment more broadly helped solar home companies get their products through the system.
The UK is currently undertaking a study on the consequences of customs tariffs removal here, expected to be concluded in February 2021, which will help quantify these benefits. The UK is also supporting the customs single window process, designed to simplify the customs process for businesses that important and export.
In November next year, the UK will host COP26, the biggest international conference it has ever held.
For COP26, the UK is working with other countries, multilateral development banks, investors and international partners to strengthen the offer of financial and technical assistance for renewable energy to developing countries, including to many if Africa.
Our aim is to ensure that clean power is the most attractive option for any country considering new power generation.
The COP26 Energy Transition Council, which brought 21 countries and institutions together on December 4, including Nigeria, has bolstered a dialogue between countries that require support for their energy transition on the one hand, and the international actors offering their support on the other, to find and implement solutions more rapidly. It includes a rapid financing mechanism.
The clean energy transition prize is enormous.
In Nigeria alone, even leaving aside the significant climate and environmental benefits, the Government could save over $1 billion per year by implementing universal metering and through cost reflective tariffs, while permanent abolition of the fuel subsidy could save at least $2 billion per annum. Nigeria also has high potential for energy saving: energy is 27% more than the developing country average and up to 50% of energy consumption could be saved through efficiency measures.
Moreover, by closing the demand-supply gap, and facilitating greater economic growth, Nigeria could address the loss of $25 billion per year due to inadequate power supply. And reduced reliance on diesel and petrol generators would save consumers an estimated $14.5 billion per year.
I hope I have clearly set out today the cost of business as usual and the tremendous opportunities of a clean energy transition.