The remediation (environmental clean-up) of Bagega, a community affected by lead poisoning, is rounding up. Located in Zamfara, Northern Nigeria, Bagega has a population of about 7,535, with about 1,500 children awaiting urgent treatment for lead poisoning.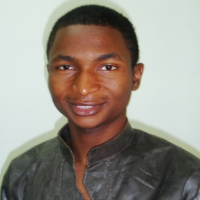 "The people of Bagega are quite happy remediation is turning out successful, thus allowing hundreds of children to get screened for lead poisoning," said Hamzat Lawal, an official of the Follow the Money (FTM), a not-for-profit initiative of Connected Development (CODE) that advocated, tracked and visualised funds for remediation, health sustainability strategy and implementation of safer mining practice in Bagega.
"The Remediation of Bagega which started March 5, 2013 is 99 percent complete, while the 1 percent remaining is the covering of the landfills. This remaining part is critical for the end of remediation. To avoid re-contamination, all landfills must be closed up and we are hopeful that, by Friday, July 5, 2013, all landfills must have been closed," said Simba Tirima of TerraGraphics Foundation, the major consulting partner for the remediation of Bagega.
It will be recalled that on January 28, 2013, the Federal Government of Nigeria approved the release of about N850 million from the Ecological Funds to be distributed amongst the Ministry of Environment, Ministry of Health, and Ministry of Mines and Steel Development for the remediation of communities affected by lead poisoning in Zamfara State.
"Since April 22, 2013, 981 children are being screened, 941 children in Bagega are to be admitted into the lead poisoning programme, while 181 are undergoing lead chelation therapy already," affirmed Michelle Chouinard, Head of Mission of Doctors Without Borders in Nigeria.
Lawal sated, "The FTM team, Bagega enjoins all stakeholders and civil society organizations (CSOs) to shift advocacy towards institutionalising safer mining in all mining communities in Zamfara."
"Remediation is only a temporary intervention, the only long term sustainable solution to preventing such epidemic again is creating a local, workable, safer mining plan, one that benefits both artisanal miners and the government," said Oludotun Babayemi, co-founder of CODE.