The State Programme Coordinator IFAD/VCDP Benue State, Emmanuel Igbaukum, has made a case for harmonising and relocating dry season farmers in Iye-Uvir in Guma Local Government of the state to a central point to be served by the Ake Lake to enhance cost effectiveness and productivity.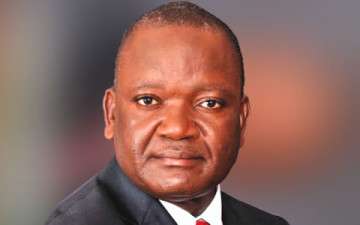 Mr Igbaukum, who made this known in a chat with news men shortly after a visit to the Dooshima Hemba MPCS Pilot Rice Irrigation Scheme at Iye Uvir on Tuesday, April 11, 2017 to access the success stories of the programme, lamented that the farmers spend about 10 to 15 litres of fuel to pump water weekly for the rice farm, making it less cost effective.
He noted that harmonising and utilising the Lower Benue River Basin Development Authority's infrastructure, as it is done in the sister agency in Niger State where only N500 is spent by rice irrigation farmers to water their rice per hectare for a season, the cost of production in Iye Uvir and other irrigation farms in Benue will be improved.
According to Mr Igbaukum, the FGN/IFAD Value Chain Development Programme has already contracted a consultant to draw up a survey for dredging a canal for Ake Lake to enhance the harmonising of the farm spread which is over 4,000 hectares.
He opined that, with an enabling environment created for them by government and with their farmers more willing to embrace irrigation farming, even without available dams, they expect that IFAD will provide infrastructure before the end of 2017 but mostly with government's support.
Earlier, a member of the Dooshima Hemba Multipurpose Cooperative Society, Mrs Ladi Ngbea, narrated that dry season rice farming is good because one is in control of water.
"Impact of irrigation farming on our livelihood is great as it has really improved our farmers livelihood. As we sell, we get money to put back recurrently and farming is a business so we are no longer stopping farming but farm all year long," she stated.
By Damian Daga