The Senior Special Assistant to the President on Sustainable Development Goals (SDGs), Princess Adejoke Orelope-Adefulire, on Monday, July 9, 2018 said that a reliable data collation was crucial for effective implementation of SDGs.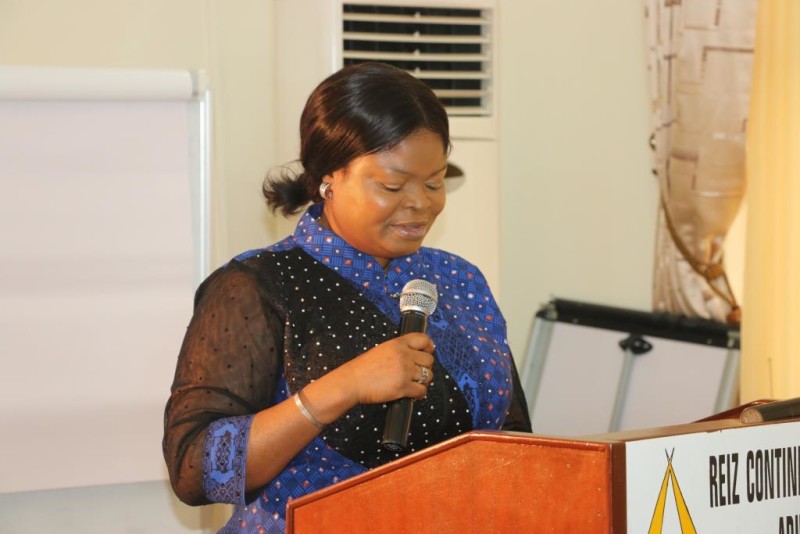 Orelope-Adefulire made this assertion in Abuja at the opening ceremony of a two-day training retreat on "Capacity Imperatives for Implementing SDGs in Nigeria''.
She said that the retreat was organised to bring together key stakeholders driving the implementation of SDGs at the national, state and local levels.
The presidential aide said the idea was to enable the participants to understand the capacity requirements for SDGs implementation.
"In order to meet up with the resolutions of the UN for follow-up and reporting on the SDGs, we must strengthen our statistical capacities.
"It is important we build our capacities to collect quality, timely and reliable data and to analyse and interpret such data to inform policy decisions.
"Deliberate efforts must be made to ensure that programming and budgeting processes are connected with clear Key Performance Indicators (KPIs) of the SDGs," she said.
Orelope-Adefulire commended the National Bureau of Statistics (NBS) and the UNDP for collaborating with the Office of the SDGs on data mapping and determination of 126 baseline SDGs indicators to benchmark progress on SDGs.
She urged state governments to put in place, a robust and comprehensive statistical information system for monitoring progress on SDGs implementation.
She said the Federal Government was in the process of ensuring that state governments integrate the SDGs into their short, medium and long-term development plans.
According to her, the successful implementation of SDGs requires the engagement of many stakeholders, encompassing government.
"The implementation efforts must be guided by a careful analysis and an understanding of the roles of different stakeholders in the country's development process.
In his remark, Mr Waziri Laminu, the Secretary, SDGs Programme, said the implementation of the 2030 agenda requires partnership as well as integrated and innovative approaches to sustainable development.
He said the Office of the SDGs had placed high premium on mobilisation of human resources for the implementation of the SDGs through capacity building.
He said the training retreat was designed to address some of the capacity gaps to ensure successful implementation of the SDGs in Nigeria.
Laminu, therefore, implored the participants to take advantage of the capacity building workshop to acquire relevant knowledge and information needed to translate the agenda to action.
By Monday Ijeh