A visit to every nook and cranny of Lagos these days is something to forget in a hurry. What welcome passers-by are not the beautiful flower hedges or finely tarred roads expected of a mega city. Rather, it is the stench oozing from the heaps of refuse dotting major roads and feeder streets in the state. No thanks to the state government's decision to abruptly terminate Private Sector Participation (PSP) operations without a proven model of the Cleaner Lagos Initiative (CLI).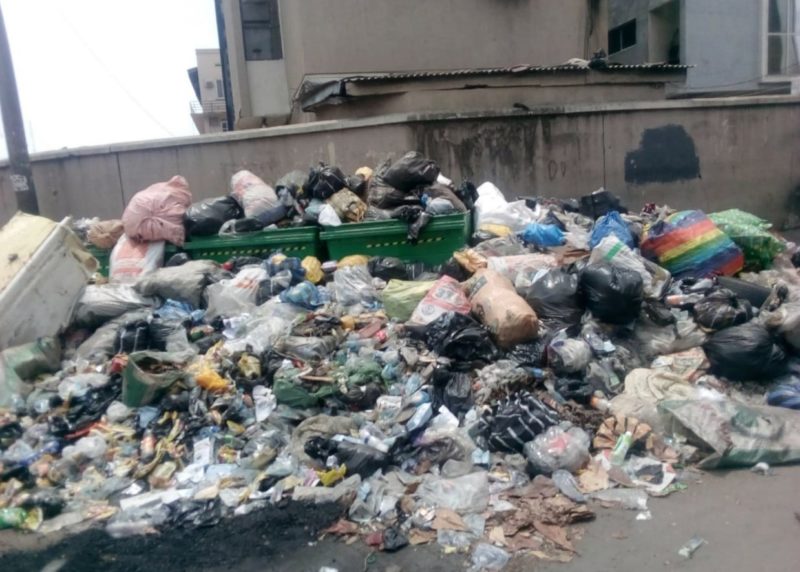 From my findings, the current waste issue in Lagos is a result of poor planning and coordination, as the state government completely ditched an old model that can be optimised for a new one that has no visible track record or proof of concept to handle such task as Lagos solid waste management. It then beats one's imagination that the current administration in the state eased out PSP without looking at its impact and knowing fully well that the widely touted "world-class" Visionscape does not have the capacity to hit the ground running in a state that generates about 16,000 tons of waste per day.
But how did we get to such a sorry state? I mean, how did we get to such an appalling situation where constant refuse evacuation has apparently turned rocket science.  From Agege to Iyana Ipaja, Oshodi, Mushin, Surulere, Lagos Island, Ajah and Sangotedo among other neighbourhoods in the state, the laments are the same as road medians and junctions are now adorn with refuse. The governor, while justifying his action at different state functions, stressed that the best way to sustain the environment is through the ongoing waste management reform, because it offers a unique opportunity to seek private investment to infuse more efficiency. But of what benefit is a policy or reform without human face?
Except we rise to the occasion and impose sanity on the environment, Lagos may be in for an epidemic outbreak and man-induced disasters. Apart from the stinks oozing from piled refuse heaps across the state, these sites serve as a breeding haven for agents of disease such as mosquitoes, houseflies and rats.  It won't take much effort to realise that the backlash of messy Lagos environment is beginning to bear fruit. Mosquitoes cause malaria; rats transmit disease such as Lassa fever, and houseflies are known agents of bacteria that carry diseases including cholera, typhoid and diarrhoea.
Now the rainy season is approaching. When at its peak, it will be bad news for most residents in the economic nerve of West Africa. At every point in most parts of the city are heaps of debris to be dripped by floods. Thereby obstructing the normal flows and blocking the waterways. If recalled, the state witnessed serious flooding in previous years due to drainage blockage. Without rising to the challenge in a sustainable approach, recurrence should be expected with a bigger bang.
The new operator of waste management in Lagos seemingly lacks adequate manpower and has poor understanding of the local operational context in a clime like Nigeria. Until Visionscape realises efficient waste management is not done with showy pictures and videos flooded on Facebook, Twitter and Instagram, the company is just playing ping-pong. Trust me; the effort expended on image laundering alone is enough to constantly get refuse heaps off the streets of Lagos.
Lagos can be rid of refuse again, but only when the reforms and strategies are right.
By Babajide Oluwase, Lagos, jideoluwase@gmail.com