Lagos-based construction firm, ITB Nigeria Ltd, has disclosed that it is about to complete the Trinity Towers located on Victoria Island in Lagos.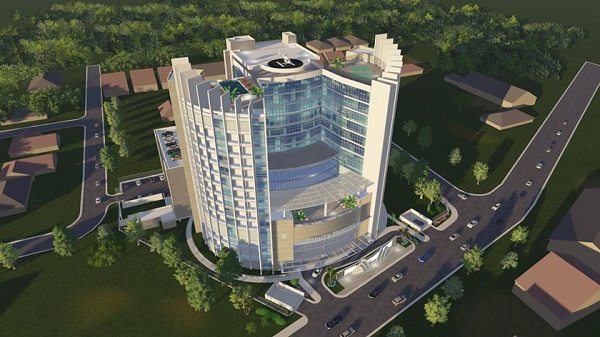 The "21st century style" structure is a flagship project by The City of David, a parish of the Redeemed Christian Church of God (RCCG) and is designed to provide space for a blend of worship, work and recreation. The edifice, which sits n 10,000 square metres, has three towers of 14 floors each linked together and separated by corridors. Its special features include a helipad, garden terraces, gymnasium, 5,000-seater auditorium, wellness centre, and parking spaces for over 650 cars.
Speaking on the project, George Makhoul, Project Manager, Trinity Towers for ITB Nigeria Ltd, said, "This is a remarkable project for ITB Nigeria. The design and scope of the project with its attendant structural requirements speaks to our ability as a company to deliver excellent projects that set the standards for architecture in Nigeria. It also reaffirms our position as leaders in the construction industry.
"The features and amenities of the Trinity Towers is like no other. It is essentially a work of art brought to life with eco-friendly materials and proper utilisation of natural light and ventilation. We employed high efficiency glazing that reduces heat loss and reflects ultra-violet rays for lower energy consumption. Upon completion, Trinity Towers will no doubt be the ideal place for business and relaxation in Victoria Island."
Valued at N2 billion, Trinity Towers, according to ITB, is positioned to raise the bar for contemporary office and relaxation space in the country.
"It boasts of an interior that will position it as prime residential and commercial property. The 5,000-seater concert hall will have automated and integrated lighting, sound and video system and state-of-the-art audiovisual facilities suitable for live broadcast. There are also indoor amusements for the kids, retail facility and cinema experience for all the family from the two cinema halls, recreational theme park and shopping centre," adds Makhoul.