TC Energy Corp. gave the go-ahead on Tuesday, March 31, 2020 for construction of its $8-billion US Keystone XL pipeline project, with help from the Alberta government.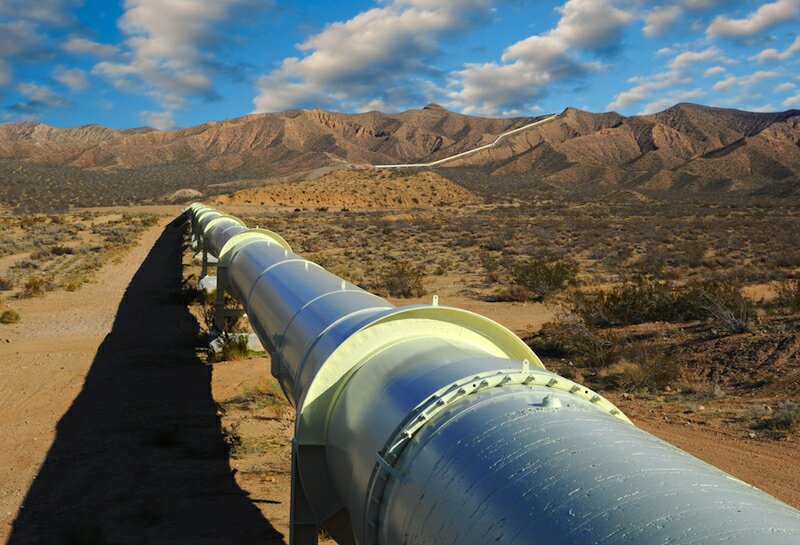 The company said Alberta has agreed to invest approximately $1.1 billion as equity in the project, which substantially covers planned construction costs through the end of 2020.
The remaining $6.9 billion is expected to be funded through a combination of a $4.2-billion project-level credit facility to be fully guaranteed by the Alberta government and a $2.7-billion investment by TC Energy.
The 1,947-kilometre project will be able to carry 830,000 barrels of crude oil per day from Hardisty, Alta., to Steele City, Neb., where it will connect with TC Energy's existing facilities.
The provincial government says the pipeline project will create more than 1,400 direct and 5,400 indirect jobs in Alberta during construction and will reap an estimated $30 billion in tax and royalty revenues for provincial and federal coffers over the next two decades.
Construction will begin immediately in Alberta, at the Canada-U.S. border, and in Montana, South Dakota and Nebraska.
In a reaction, 350.org called for the protection of local communities and the respect of Indigenous peoples' rights and sovereignty.
350.org North America Director, Tamara Toles O'Laughlin, said: "Shame on TC Energy and the U.S. and Canadian governments who enabled them to use this global health crisis as an excuse to prop up their pipeline boondoggle. TC Energy is leveraging this crisis as an opportunity to extend the life of unsustainable fossil fuels and ignore the people's demand to invest in our future.
"With no irony, TC Energy is literally being bailed out at the expense of the health and safety. Indigenous people and rural communities along the KXL route are already extremely vulnerable. We reject fossil fuel industry use of a moment of fragility to make ill-timed investment in a project doomed to failure.
"Instead of giving another billion to companies fueling climate disaster and weakening our health and opportunity to build a new economy, governments should be fighting for the people they represent. With many lessons to be learned from this global pandemic, now is the time to stop investing in the construction of pipelines. There is no return to 'business as usual' and the prioritisation of polluters over people is unacceptable.
"With our lives at risk, governments must put people first and listen to the science. Companies like TC Energy must be made to pay for the necessary care and repair needed for a just transition to a renewable energy economy, not given corporate welfare to continue polluting.
"For over a decade, Indigenous Nations, ranchers, and everyday people have fought to beat this project back, reminding the world that Big Oil isn't invincible, and we will continue to do just that. We will follow the leadership of Indigenous Nations who have led this fight and prioritise their self-determination and vision as we work to re-appropriate the corrupt earnings of extraction.
"We must stop Keystone XL and once and for all diminish the industry's ability to expand, while ignoring the costs to people and the planet. This moment will determine our livelihood, health and the status of our climate. At the height of this global pandemic, we demand a halt to the expansion of fossil fuel projects and furthermore demand corporate accountability from companies like TC Energy."
Emma Jackson, Canadian Field Organiser for 350.org, added: "Two days ago, the Premier of Alberta Jason Kenney laid off 25,000 education workers, and yet he's throwing billions of dollars into a pipeline that violates Indigenous rights, adds to an epidemic of violence against Missing Murdered Indigenous Women, defies climate science and puts land and water from Alberta to the Gulf Coast at risk. We're amid a crisis, and using that to push a pipeline is shameful, especially when so many Albertans are in need. What we need is an economic transformation, a Green New Deal for Alberta, not another pipeline."
The Keystone Pipeline System is an oil pipeline system in Canada and the United States, commissioned in 2010 and now owned solely by TC Energy.