One year before Germany's next general election, the nation's Federal Minister for Economic Affairs and Energy, Peter Altmaier, on Friday, September 11, 2020 made what looks like a far-reaching proposal for increased climate protection.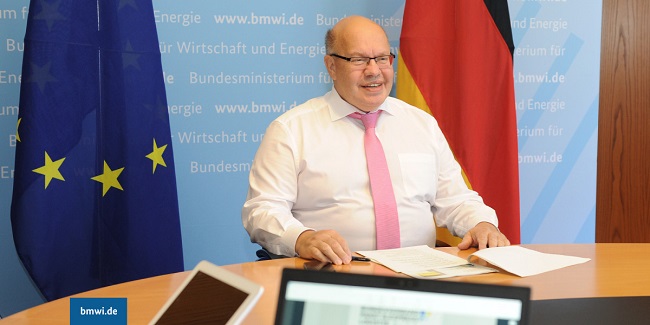 By introducing a "Charter for Climate Neutrality and Economic Power" as well as a 20-point programme, the Minister, observers believe, wants to ensure a broad social consensus on the matter.
Altmaier made calls for a "historic consensus" between all democratic parties, businesses and civil society to ensure that climate action and the decarbonisation of the economy do not become pawns in election campaigns.
The conservative politician called rapid and determined measures to curb global warming "the key task of our generation" and warned that especially young people could become alienated from politics if lawmakers failed to act on their concerns about climate change.
Altmaier also presented a list of proposals he will make to his government colleagues aimed at ensuring emissions reduction in the country no longer depends on day-to-day politics.
In a reaction, Ottmar Edenhofer, Director of the Potsdam Institute for Climate Impact Research (PIK, member of the Leibniz Association) and the Mercator Research Institute on Global Commons and Climate Change (MCC, Berlin), commented: "Federal Minister Peter Altmaier made a remarkable announcement today. If these words really become actions, this might mark history. Only with a rapid stabilisation of our climate will there be long-term prosperity and security: this issue is now finally moving to the centre of society. The decisive factor in Altmaier's 20-point plan is the promise that the CO2 price as a leading instrument of climate policy will fully reflect the European climate targets, including the now foreseeable increase of greenhouse gas emissions reductions for the year 2030, up to climate neutrality in the year 2050.
"From an economist's point of view, the European emissions trading system must also be reformed quickly, in particular by introducing a minimum price. Germany can initiate this. Furthermore, the national CO2 pricing for transport and heating must be integrated into the European emissions trading system without delay. Pricing is in fact better and cheaper than bans or subsidies. And fairer, because it creates income that can be used to compensate low-income households.
"If the consensus between business and climate that Minister Altmaier is striving for is to work, it is crucial that the Federal Government now also takes an even closer look at global cooperation. Countries like China, India, and Indonesia must be encouraged to bring their policies into line with the goals of the global climate agreement as well.
"One important instrument here is international climate finance, for example cheaper loans to countries that in return are phasing out coal or introducing effective CO2 pricing schemes. The focus must be on cooperation. The European CO2 border adjustment mentioned by Altmaier can help in exceptional cases at best, but it cannot be the general rule: If we want to bring climate and economy together, we must not abolish free trade."