Stakeholders have been reacting to the launch of the first ever peer-reviewed workshop report on Thursday, June 10, 2021 by the Intergovernmental Panel on Climate Change (IPCC) and the Intergovernmental Science-Policy Platform on Biodiversity and Ecosystem Services (IPBES), which they believe marks an important step in studying the intersection of the biodiversity crisis and the climate crisis.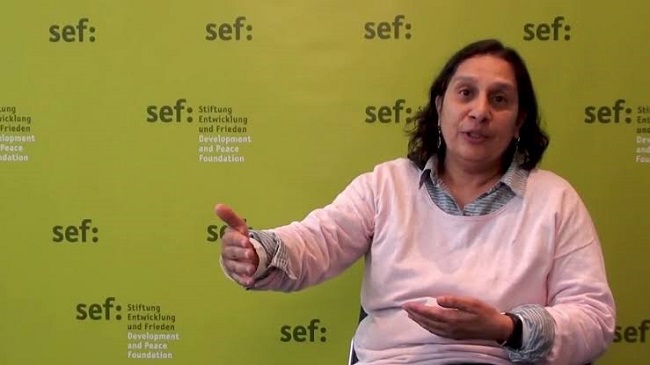 In examining how these twin crises reinforce each other and perpetuate social inequality and poverty, the report is said to make timely recommendations on how joint responses to these complex yet profound multiple crises can help achieve long-term development goals, build resilient ecological systems, protect human and animal life and restore nature.

Climate Action Network (CAN), a global network of over 1,300 NGOs in more than 130 countries, welcomes the findings of the report, which the group says comes at a time when policy-making must be more attuned to tackling intersectional crises "and our political leaders must be held accountable to deliver strong outcomes from the UN climate summit and the UN biodiversity summit later this year".
According to CAN, the warning sent in the report is clear: "Climate change and biodiversity loss pose significant threats for human livelihoods, food security and public health, and such negative impacts are disproportionately felt by communities that are socially, politically, geographically and/or economically marginalised".
The report, says the group, can help raise awareness with the broader public about the interconnectedness of nature and the climate and help strengthen the voice of those peoples and movements advocating for more action on both these crises for many years.
Responding, Tasneem Essop, Executive Director, Climate Action Network, said: "This joint study by the IPCC and IPBES is exactly what we need right now to address the intersectionality of biodiversity loss and climate impacts and their consequences to our societies, particularly to those on the frontlines of these multiple crises. The Covid19 pandemic is a sharp warning that our unabated dominance over nature and animals will cost us dearly.
"The ecological and climate crises, combined with the ongoing pandemic has put a sharp spotlight on why we urgently need renewed levels of global solidarity, including the transfer of finance to under-resourced countries. Our political leaders and decision-makers must listen to science."
Virginia Young, Director of the International Forests and Climate Programme for the Australian Rainforest Conservation Society: "CAN calls for joined-up action to prevent further biodiversity loss and climate impacts. To do this the report is clear: we must first protect 30-50% of our existing carbon-rich natural ecosystems such as our primary and natural forests, wetlands and coastal ecosystems.
"We must also restore natural ecosystems in way that enhances their integrity and stability – but no restoration can compensate for the ongoing loss of natural ecosystems – preventing this loss is critical for nature, climate and people."
Melanie Coath, BirdLife International and Co-chair CAN Ecosystems Working Group: "Today's ground-breaking report highlights that the climate and nature emergencies must be tackled together. Yet for too long they have been dealt with in political silos; even at UN level we have two separate global negotiations. At COP26, countries must urgently commit to aligning climate priorities with protecting and restoring our precious natural ecosystems – without them we will not reach our Paris Agreement goals, and wildlife and vulnerable people will suffer."
Catalina Gonda, Fundación Ambiente y Recursos Naturales and Co-chair CAN Ecosystems Working Group: "Two global expert communities have come together to deliver a clear message, and we must listen: Climate change and biodiversity loss can no longer be seen as independent crises and are symptoms of the same systemic problem. We hope this report sheds light on the importance and the opportunities of achieving both the Paris Agreement and the 2030 Global Biodiversity Framework goals in an integrated manner."
Enric Sala, Explorer in Residence, National Geographic Society, said: "We cannot think of global warming and the loss of nature as different crises. They are one and the same. The cause of our global crisis is our abuse of our life support system, our increasing destruction and pollution of the natural world for the sake of unfettered economic growth.
"This important report reminds us that the major solutions include protecting at least 30% of the planet by 2030, changing the way we produce food, and reducing our greenhouse gas emissions to near zero by 2050."
Brian O'Donnell, the director of the Campaign for Nature, said: "The era of confronting the nature and climate crises in isolation must come to an end. The world's leading nature and climate scientists have shown us a path forward where we prioritise climate actions that benefit nature.
"If world leaders agree to protect at least 30% of the planet's lands and oceans and secure the land tenure rights of Indigenous Peoples and local communities, we can make huge progress for climate and nature."