The Nigeria Hydrological Services Agency (NHSA) has advised states, local governments and individuals to take early precautionary measures to avoid flooding this rainy season.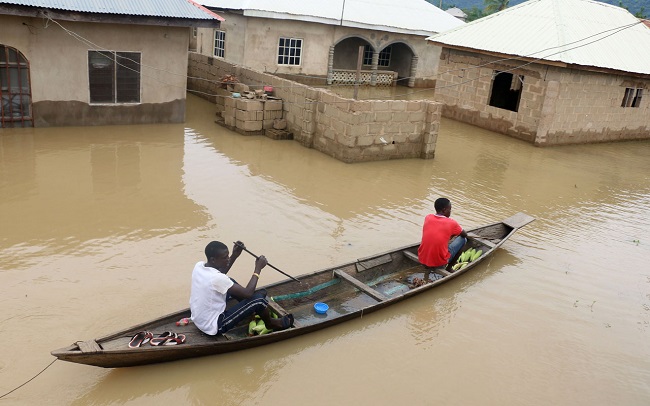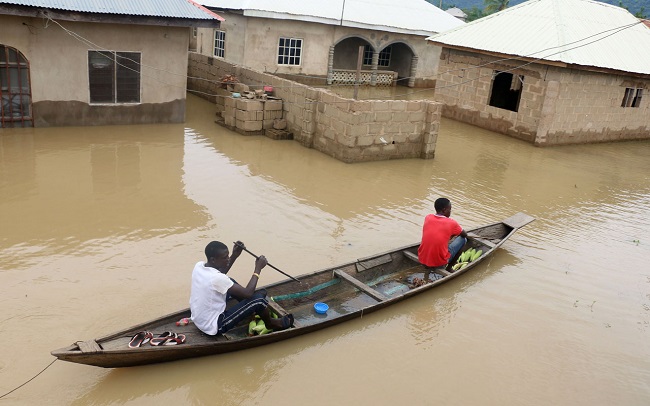 Mr Clement Nze, NHSA Director-General, gave the advice at a news conference on Wednesday, March 24, 2021 in Abuja.
According to Nze, there is the need to intensify sensitisation programmes and aggressively educate communities on measures they can take to reduce the impact of flood this year.
"Federal, states and local governments should clear drainage systems and canals, embark on projects that will improve hydraulic conveyance of surface run-offs during peak flows.
"Carry out river training activities and maintenance of drainage areas through removal of silt and sediment deposits in rivers, to increase storage capacities."
He further said that flood walls, buffer dams, dykes and detention basins, capable of retaining water, should be constructed while the town planning code of conduct should be enforced.
Nze said that persistent flooding and flood disasters had become an annual event in Nigeria since 2012.
According to him, the country is gradually stepping into the 2021/2022 hydrological year in the River Niger Basin, which covers nine countries, including Nigeria.
"It then means that Nigeria is gradually inching closer to its peak rainy season with subsequent flood incidents.
"Nigeria's geographical location downstream, of all the countries in the Basin, puts it at the receiving end of disastrous floods and pollutions from all the countries upstream," he said.
Nze said that in 2020, it was predicted that 377 local government areas would be affected by flood and, expectedly, flash and urban floods occurred in major cities across the country due to poor drainage systems.
He advised states, local governments, stakeholders, multi-national companies and public spirited individuals, including philanthropists, to collaborate to salvage the country from the consequences of flood.
Meanwhile, the 2021 Seasonal Rainfall Predictions released by the Nigerian Metrological Agency (NiMet), shows that the earliest onset date for rainfall for states along the coastline is March 1.
NiMet said most northern states would, however, experience early onset of rainfall from June 29.
By Patricia Amogu