The United Nations General Assembly designated September 16 as World Day for the Preservation of the Ozone Layer, commemorating the 1987 signing of the Montreal Protocol on phasing out substances that deplete the ozone.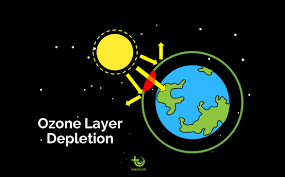 Ozone layer, a fragile shield of gas, protects the earth from the harmful portion of the sun's rays, thus helping to preserve life on the planet.
According to environmental experts in the country, the celebration presents governments ample opportunity to examine progress made as well as strengthen their efforts at eliminating ozone depleting gases.
In this report, our correspondent looks at why Nigerians should take the celebration seriously.