The Pulitzer Centre on Wednesday, September 12, 2018 announced the launch of the Rainforest Journalism Fund, a five-year, $5.5 million initiative focused on raising public awareness of the pressing environmental issues facing the world's tropical forests.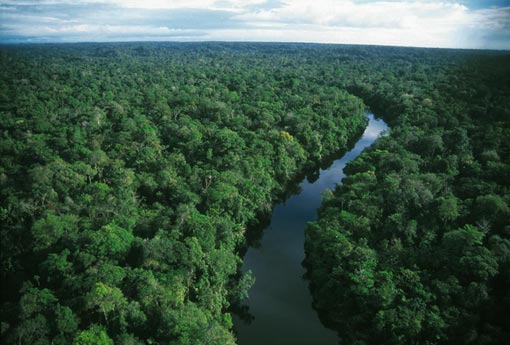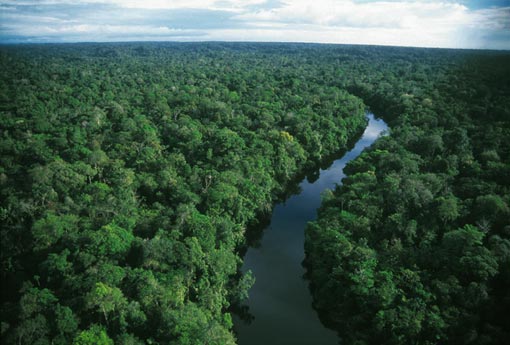 Supported by a grant from the Norwegian Ministry of Climate and Environment through the Norwegian International Climate and Forest Initiative (NICFI), the Rainforest Journalism Fund represents a major investment in international environmental and climate reporting, with plans to support nearly 200 original reporting projects along with annual regional conferences designed to raise the level of reporting on global rainforest issues such as deforestation and climate change. The Fund will also provide hostile-environment and first-aid training to 75 journalists operating in rainforest regions during the course of the grant.
The idea gained momentum when a group of reporters in South America proposed an Amazon Journalism Fund to widen coverage of this important topic. Tropical forests are among the major battlegrounds of climate change – and also one of the most promising ways of mitigating, and reversing, its adverse environmental and public-health consequences. News-media outlets are said to increasingly lack the resources to support the kind of sustained reporting that is required to bring these issues to light; journalists reporting on these issues often face heightened security risks. This kind of reporting is described an essential public good that requires outside support to successfully reach audiences at both local and international levels, support that the Rainforest Journalism Fund will provide.
NICFI, the Pulitzer Centre and the journalists involved are committed to the editorial independence of the Fund's grantees. One of the Pulitzer Centre's key roles in administering the Fund is to ensure that the Fund's grantees are free to conduct their reporting within the highest standards of journalism.
"Forest loss is often driven by hidden, illegal activities and executed with impunity," said Ola Elvestuen, Norway's Minister of Climate and Environment. "Global supply chains often provide the cash flows behind these activities. To counter the detrimental ongoing deforestation, we need more transparency and we need quality journalism.
"I am thankful that Pulitzer Centre, a renowned institution with a long track record of supporting state-of-the-art journalism on under-covered issues, will have full editorial control over funds and allocations, supported by advisory committees consisting of distinguished journalists," Elvestuen said.
"Sunshine is the best disinfectant," said Per Fredrik Ilsaas Pharo, director of NICFI. "There is no stronger sunshine than professional journalism."
"No issue is as important to our future as climate change and understanding the role of rainforests is absolutely key to solving the challenges we face," said Jon Sawyer, executive director of the Pulitzer Centre. "We are grateful for this opportunity to work with some of the world's leading environmental journalists."
As part of the Fund's support for local reporters with regional expertise, the Pulitzer Centre will work with journalism advisory committees and coordinators with expertise on each of the world's major rainforest regions – in the Amazon, central Africa and southeast Asia.
In reporting from the Amazon region, the Pulitzer Centre will work closely with the Amazon Advisory Committee, which will play a key role in deciding on the allocation of grants. The members are as follows:
Jonathan Watts, chair (global environment editor, The Guardian)
Eliane Brum (Altamira, Brazil / journalist, filmmaker and El Pais columnist)
Daniela Chiaretti, environment correspondent, Valor Economico(São Paulo)
Simon Romero (national correspondent, The New York Times)
Thomas Fischermann (Die ZEIT, South America)
Adriana León (Perú, IPYS and Los Angeles TimesPeru)
Fabiano Maisonnave (Amazon correspondent / Folha de São Paulo)
"The Rainforest Journalism Fund is the initiative of reporters in South America who want wider support for local and international media coverage of the Amazon," Watts said. "We know from experience that reporting in this region is difficult and expensive, but crucially important if humanity is to understand and respond to the existential threats of deforestation, biodiversity loss and climate change.
"Our seven-member advisory committee – which is independent and predominantly comprised of journalists in Amazon nations – is grateful to the Norwegian government for providing substantial financial resources and to the Pulitzer Centre for adding media expertise, education and administration. We hope and expect that more grants and training will mean stronger stories and better governance."
Over the next few months the Pulitzer Centre will be recruiting similar advisory committees, and regional coordinators, for Africa and Asia. It will also issue a call for proposals on its website, pulitzercenter.org, for rainforest reporting around the globe.