The Petroleum Technology Development Fund (PTDF) has underscored the need for energy transition to be painless with its effects properly managed without compromising the continents energy security or slowing economic development.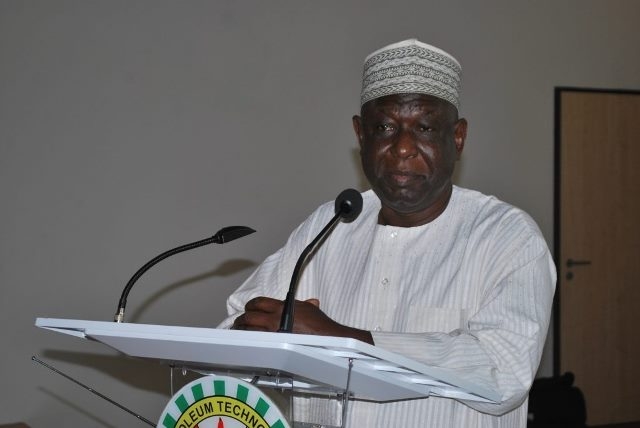 The Executive Secretary, PTDF, Dr Gusau Bello, said this on Monday in Abuja at the opening of the 15th Annual Conference of the Nigerian Association for Energy Economics (NAEE).
The three-day conference, hosted by the PTDF, was organised by the NAEE – an affiliate of the International Association for Energy Economics (IAEE).
The conference has "Energy Transition and Climate Change Policy: Pathway for Sustainable Development in Africa" as its theme.
Gusau, represented by Mr Jide Adebulehin, General Manager, Strategy Planning and Documentation, PTDF, said 2022 theme was an important topic being discussed around the world.
He added that it was evident that some of the longer-term impacts of climate change in Africa included changing rainfall patterns which affected agriculture and food security, worsening water security and increase in poverty.
Therefore, he said it was very clear that, for Africa to thrive, it needed to be in the forefront of the fight against climate change.
"Consequently, it is our opinion that some African countries are rising to the challenge and have robust plans in place to finance this transition from its hydrocarbon resources.
"This strategy is necessary because most countries with abundant hydrocarbon resources, would have to completely overhaul their energy mix, especially in the transportation and industrial sectors of the economy to meet Net Zero emission target by 2050, in-line with targets set by International Energy Agency (IEA)," he said.
He said that it was evident that the exploitation of hydrocarbon would play an important role in shaping Africa's energy future as well as its quest to meet its developmental aspirations.
He explained that Nigeria was being faced with numerous challenges resulting from the impacts of climate change seen in rising temperatures, inconsistent rain patterns, flooding, drought, and polluted freshwater resources.
"And one of the most important steps, the present administration took towards the actualisation of this transition was the declaration of a "Decade of Gas'' in 2020.
"This laudable initiative serves as an opportunity to optimise the nation's gas derivatives and deepen its market participation via infrastructure development and diversify into petrochemical products," he added.
In an address, Prof. Yinka Omorogbe, NAEE President, said that decisive action was needed to provide access to clean energy for those presently living without it.
Omorogbe said renewables were probably the primary hope for the 50 per cent of Nigerians present great potential for off-grid communities in Nigeria and other African countries.
According to her, OPEC projected that total primary energy demand will expand by a robust 28 per cent in the 2045.
Oil is expected to retain the largest share of the energy mix accounting for only 28 per cent share in 2045, followed by gas at around 24 per cent.
Also speaking, Dr Zainab Gobir, Economic Regulations and Strategic Planning, Nigeria Midstream and Downstream Petroleum Regulatory Authority (NMDPRA), said that, with technology, manpower and resources (oil and gas), energy transition could be achieved soon.
By Emmanuella Anokam