Montage Afrique, a mining company, on Tuesday, July 19, 2022, said protection of the ecosystems to support the health and wellbeing of communities remained panacea for environmental and economic growth.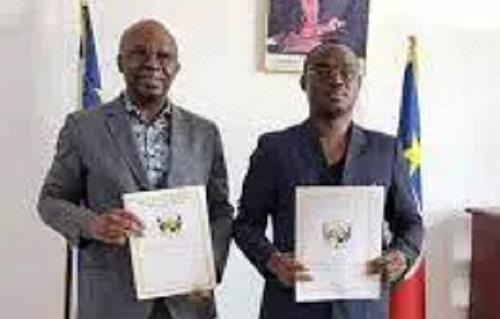 Chairman, Chief Executive Officer Montage Afrique, Ogochukwu Ezeaku, said this in a statement after signing a Memorandum of Understanding (MoU) between his group and the Central African Republican authorities in Bangui.
Ezeaku said that there was need to take responsibility to conserve natural resources and protect the ecosystems with the view to supporting the health and wellbeing of communities in the Central African Republic.
He said, "The signing of the signing of a Memorandum of Understanding is as a prelude to the commencement of mining activities in the Central Africa.
"The country's vast human and natural resources needed to be responsibly harnessed to create wealth for the citizens and place the country on the global economic map.
"I am assuring you that Montage Afrique when granted the license to operate will deploy modern technologies that would reduce to the barest minimum, environmental degradation.
"The company will also take into cognisance its Corporate Social Responsibility (CSR) by providing the basic amenities to host communities."
Ezeaku quoted the Minister of Mines and Geology, Rufin Beltoungou, in the statement to have commended the company for the move.
"Since the return of peace to the country, the administration of Prof. Faustin Touadera is determined to open up the country for foreign investments.
"This is with the view to developing the country economically and create jobs for its teeming youths.
"The Central African people are very accommodating and are ready to open all avenues to do business responsibly so long as it is a venture that is mutually beneficial to both countries," Beltoungou said, according to the statement.
He further urged the group to be strong, resolute and abide by the rules.
Montage Afrique is an international conglomerate chain with a presence in South Africa, the United Kingdom, Sierra Leone, Liberia, Nigeria, and now the Central African Republic.
By Angela Atabo