In an address to the Our Ocean Conference in Palau on Thursday April 13, 2022, UN Climate Change Executive Secretary, Patricia Espinosa, called on countries to strengthen efforts to protect oceans and coasts through their national climate action plans.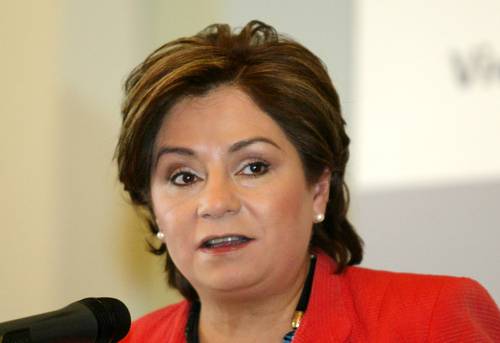 "The ocean has fed and sustained us for centuries, and we cannot continue to pollute and plunder it without regard to consequences," said Ms. Espinosa.
For many people, the ocean is out of sight and out of mind but "the protection of the ocean is relevant and directly tied to all people on this planet," she said. "So is addressing climate change."
For example, protecting and restoring ocean habitats such as seagrasses and mangroves, along with their associated food webs, can sequester carbon dioxide from the atmosphere at rates up to four times higher than terrestrial forests can.
At the UN Climate Change Conference (COP26) in Glasgow last November, nations were reminded that they must not only submit their climate action plans (known as Nationally Determined Contributions under the Paris Agreement) they must make their current plans stronger.
These stronger plans need to be communicated as soon as possible to UN Climate Change so that when the next UN Climate Change Conference takes place in Egypt this November, the world can demonstrate that progress is being made and that the 1.5°C goal is still within reach.
At COP26, governments also permanently anchored the inclusion of strengthened ocean-based action under the UNFCCC multilateral process and established an annual dialogue on the ocean and climate change.
A major upcoming UN Ocean Conference in June will also provide an opportunity to break down the siloes between ocean and climate decision making and propel much needed science-based solutions aimed at global ocean and climate action.
"We need your plans, we need your actions, and we need them now," urged Ms. Espinosa.