Nigeria and some 16 other middle-income countries are beneficiaries to the $7 billion Climate Investment Fund (CIF), which is being implemented by the World Bank in partnership with some multilateral development banks. The CIF entails the $4.8 billion committed to the Clean Technology Fund (CTF) and $2.2 billion to the Strategic Climate Fund (SCF).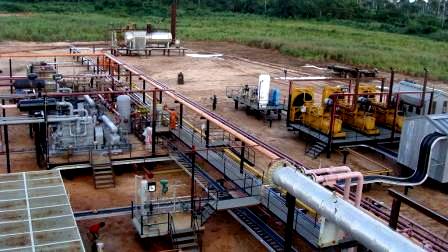 Similarly, the African adoption of Clean Development Mechanism (CDM) projects is considered higher than the world average. Delegates at the recently-held Africa Carbon Forum (ACF) in Addis Ababa, Ethiopia, were informed that the continent currently has 85 registered CDM projects, representing just over two percent of the more than 4,000 projects.
Apart from Nigeria, the CTF funding is leading to leveraging investments of $37 billion to support nations like Algeria, Colombia, Egypt, India, Indonesia, Jordan, Kazakhstan, Mexico, Morocco, Philippines, South Africa, Thailand, Tunisia, Turkey, Ukraine and Vietnam. The countries plan to radically rebalance their national energy portfolios by investing in renewables at a large scale.
Robert Bisset, Senior Communications Officer, Sustainable Development Network at the World Bank, disclosed in Washington, District of Columbia, USA, that under the SCF, the Pilot Programme for Climate Resilience (PPCR) endorsed strategic investment plans worth around $960 million.
According to him, the Bank is the Trustee of 15 carbon initiatives. According to him, 10 carbon funds and facilities were established between 1999 and 2008, and that these initial instruments are currently capitalised at $2.2 billion.
"In addition, five carbon instruments have been launched that focus on the post-2012 carbon market. A total of 174 active projects are expected to reduce emissions of greenhouse gases (GHGs) by an estimated 220 million metric tons of carbon dioxide equivalent," he said.
Recent data from the United Nations Environment Programme (UNEP) Risoe Centre shows that in the last three years there has been a significant increase in the number of CDM projects initiated in Africa compared to other regions of the world, a trend observers predict will likely continue.
Indeed, a recent World Bank publication, "The Little Data Book on Climate Change," shows that, out of the 50 African nations, only 18 have hosted CDM projects, out of which five were issued Certified Emission Reduction credits (CERs).
The CDM allows emission-reduction projects in developing countries to earn CERs, each equivalent to one tonne of carbon dioxide (CO2). The CERs can be traded and sold, and used by industrialised countries to meet a part of their emission reduction targets under the Kyoto Protocol.
As at November 2011 when the journal was printed, the five countries were Egypt (nine CDMs; 7,012 CERs), Morocco (six CDMs; 330 CERs), Nigeria (five CDMs; 312 CERs), South Africa (20 CDMs; 1,900 CERs) and Tanzania (one CDM; 56 CERs).
The five registered Nigerian CDM projects are: Recovery of Associated Gas that would otherwise be flared at the Kwale Oil-Gas Processing Plant, owned by AGIP; Pan Ocean Gas Utilisation Project in Ovade-Ogharafe; Asuokpu-Umutu Marginal Field Gas Recovery Facility, owned by Platform Petroleum; the SAVE80 Fuel Efficient Wood Stove that aims to reduce by 80 per cent the amount of wood needed for cooking, thereby slowing the rate of desertification in the northern part of the country; and Municipal Solid Waste (MSW) Composting Project in Ikorodu, Lagos State, registered December 2010 and owned by EarthCare Nigeria Limited.
The 13 nations with only registered CDMs, according to the World Bank publication, include Cameroun (two), Congo Democratic Republic (two), Ivory Coast (three), Ethiopia (one), Kenya (five), Liberia (one), Madagascar (one), Mali (one), Rwanda (three), Senegal (one), Tunisia (two), Uganda (five) and Zambia (one).
China leads the way globally with 430,696 CERs from 1,604 CDMs.
Developments as at March 2012 however showed the Escravos Oil Field Associated Gas Recovery in Nigeria (that is expected to generate18.6 million CERs by 2020) is the second largest of the 262 newly-approved CDM projects. The largest entrant in March is China's Qinshui County 120 MW Power Generation Project (27.5 million CERs by 2020).
Similarly, Namibia has submitted its first project for validation, which is a power-from-biogas activity in Windhoek that strives to generate 91,000 CERs by 2020.
Kai-Uwe Schmidt, Team Leader of Carbon Finance Assist at the World Bank, described the ACF as one of the key climate events on the African continent.
His words: "This conference definitely exceeded our expectations, especially in terms of the remarkable increase in the breadth and depth of the interactions among policymakers, experts, and practitioners from the public and private sectors. It has been a great place to see peers exchanging knowledge and collaborating on major issues, including low-carbon development strategies, action plans, climate, and carbon finance."
John Kilani, Director of the United Nations Framework Convention on Climate Change (UNFCCC) Sustainable Development Mechanisms, said the conference showed that Africa is ready to actualise its potential toward a green growth economy.
"My wish is that participants will leave this conference knowing that Africa is now ready to participate actively in the CDM, while also remaining engaged in any discussion or consideration for new market approaches," he said.
Kurt Lonsway, Manager at the Environment and Climate Change Division of the African Development Bank (ADB), expressed satisfaction with the high number of participants as well as the active interest and engagement they showed. According to him, the  increasing economic development on the continent means that "there is no better time than now to promote green and low carbon growth in Africa."
Henry Derwent, President and CEO of the International Emissions Trading Association (IETA), said: "Africa Carbon Forum 2012 has shown that Africa has now enthusiastically absorbed the message that carbon reduction can be combined with development and increased income. The world now needs to translate that enthusiasm into economic demand."
Yannick Glemarec, Executive Coordinator of UNDP-GEF, echoed the importance of the private sector, saying: "It was promising to see the continuous private sector engagement in carbon finance and the high interest in scaled-up programmatic CDM. We are confident that Africa will be able to deliver climate change mitigation at scale."
About 1,200 registered participants took part in this year's ACF, which is organised under the auspices of the Nairobi Framework, an initiative launched to help developing countries, particularly those in sub-Saharan Africa, increase their participation in the CDM.
The annual forum is described as the leading knowledge-sharing and carbon trade platform in Africa. The event brought together project developers, service providers, buyers and sellers of carbon credits, and various other private and public sector stakeholders. They sought to tap the potential of carbon finance to promote low carbon development on the continent.
Bisset noted that the World Bank has taken a leadership role in the next generation carbon markets for the post-2012 period by developing new carbon instruments. He emphasised that, in 2008, the Bank established two new carbon facilities designed to broaden, depeen and extend the duration of carbon finance – the Forest Carbon Partnership Facility (FCPF) aiming to reduce emissions from deforestation and forest degradation (REDD+), and the Carbon Partnership Facility (CPF), aiming to scale up the use of carbon to accelerate mitigation activities.
"In 2010, the Bank launched the Partnership for Market Readiness to support market-based national efforts to reduce GHG emissions in developing countries. In December 2011, two new post-2012 carbon initiatives were launched in Durban: the BioCarbon Fund's third tranche (BioCF T3) and the Carbon Initiative for Development (Ci-Dev). These new carbon initiatives will channel funds to projects which are vital to the world's poorest."
By Michael Simire