The probability of recurrence of earthquakes in the very near future is high in Nigeria.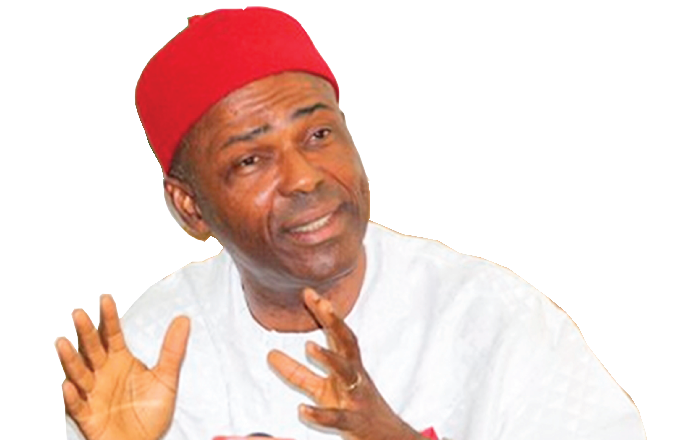 This disclosure was made on Thursday, September 20, 2018 in Abuja by Prof. Seidu Muhammed, chairman, Technical Committee on Earth Tremor, while submitting a report on the recent tremor in the federal capital city to Dr Ogbonnaya Onu, the Minister of Science and Technology.
Prof. Muhammed stated that his submission is based on the results obtained using the probability of recurrence theory.
On Sept. 7, some residents of the Federal Capital Territory (FCT) were woken up by earth tremor that shook some parts of the city.
Muhammed said that more than one million earthquakes occurred daily but very few were either observed or recorded, adding that available seismic records from 1919 to 2018 showed that Nigeria has experienced seismicity (tremor) in the past.
According to him, Nigeria is now prone to seismic hazards following recent earthquake occurrence in Kwoi, Kaduna State (2016); Saki, Oyo State (2016); and Igbogene in Bayelsa State (2016).
"The latest occurred in Sept. 7 in Abuja with Mpape as epicentre. Though these earthquakes may have been of low-magnitudes, it is now certain that earthquake occurrence has become a potential hazard to the nation," he said.
Muhammed listed the recommendations of the committee to include procurement of more seismometers, ground-based magnetometers and GPS sensors/equipment for the enlargement and networking of the Nigeria National Network of Seismographic Stations.
He added: "Further detailed seismotectonic study using state-of-art equipment of the area and by extension, the entire country is recommended.
"Also, detailed Seismic Hazard Assessment for the entire country is very necessary.
"An integrated study should be carried out to properly delineate the fault systems in the area while ensuring buildings should be constructed with the right engineering design and materials on approved sites.
"Infrared satellite technology space magnetic data for earthquake monitoring are showing more prospects. It is advised that this technology must be adopted and funded.
"Others are to monitor, identify and catalog earthquakes locations to improve on future forecasts in time, and releasing of Ecological Fund urgently for Earthquake Monitoring and Hazard Assessment in Nigeria.''
According to him, the committee further recommended that there is need to regulate exploitation of ground water resources of Abuja via indiscriminate sinking of boreholes as it was the primary reason for recent Abuja tremor.
"Government should fund the training of geophysicists, geologists, engineers, technologies and researchers to participate in earth science research to improve understanding of Nigerian and West African geophysics and tectonics dynamism.
"The Federal Government should empower relevant research agencies mandated to carry out studies on the remote causes of the tremor and proffer solutions," he added.
Speaking, Dr Onu said the Federal Government would advance research activities to mitigate any earthquake hazard in the country.
The minister said that research activities were crucial to societal value as evidence for readiness and mitigation of earthquake hazard.
"We will keep on carrying out researches to ensure our nation is secure by taking proper proactive and not reactive measures to address challenges that can hinder efficient forecasting, detection and monitoring of earthquake in Nigeria.
"There is urgent need to establish the Nigerian standard for the seismic building code which I think Nigerian Building and Road Research Institute (NIBRRI) should be able to handle for the nation," he said.
Onu said that he would submit the technical report to the President Muhammadu Buhari immediately for appropriate and urgent actions.