The Organised Private Sector in Water, Sanitation and Hygiene (OPS-WASH) has officially announced its commitment to drive private sector movement to accelerate progress to scale up water and sanitation facilities in Zimbabwe.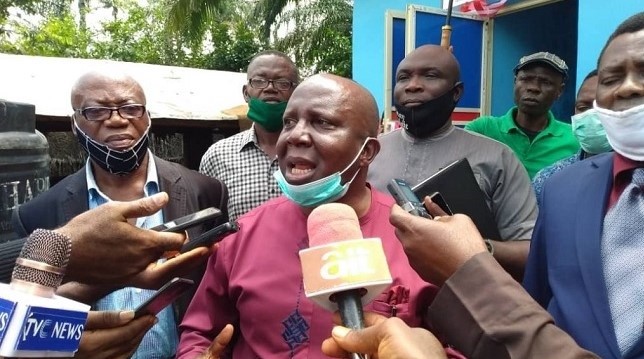 OPS-WASH National Coordinator, Dr Nicholas Igwe, in a statement on Wednesday, March 15, 2023, said the partnership became necessary following the critical role that access to clean water and sanitation played in a country's development.
According to him, the constituency has the means to effectively coordinate relevant stakeholders in Nigeria and globally toward creating innovative strategies for the sector.
Citing activities in Nigeria, Igwe said using the pillars of financial institutions, technology and innovations, philanthropy and others, the OPS-WASH had brought together key organisations such as Coca-Cola, Lixil and FMDQ Group to the sector.
He said OPS-WASH, which was borne out of Zenith Water Projects, was already making significant contributions to the WASH sector in Nigeria.
He stressed that private sector investment would help achieve SDG Six, through efficiency and sustainability, adding that they had the capacity to boost innovation in the sector.
The statement quoted Dylord Mutamuko of HitBay Sanitation, and a Sanitation and Water For All (SWA) Constituency member, as saying that coordination and partnership was needed for scaling up sanitation in the African region.
"I am worried about the lack of coordinating platforms for the rest of Africa, especially given the critical need for accelerated progress at this time."
Mutamuko, however, accepted to take the lead in building the OPS-WASH Zimbabwe platform, to ensure better coordination of all private sector players.
The statement also quoted Mr Nesbert Shirihuru, from the Ministry of Lands, Agriculture, Fisheries, Water and Rural development, as pledging to support OPS-WASH Zimbabwe, particularly in the area of waste management.
Muchanyara Jarawaza, WASH Specialist, UNICEF Zimbabwe, commended the partnership, provided words of support and expressed commitment to facilitate multi-stakeholder collaboration.
The OPSWASH and other organisations hosted the 2022 World Toilet Summit, with the  theme "Sanitation Innovations for Economic Development".
Recommendations from the summit included the need for political leadership at the highest level to galvanise the commitment required at all levels.
Others were; mobilising adequate domestic and external funding for the required economic revolution and sanitation economy.
By Tosin Kolade