Poultry farmers in Kogi State are to get N4.2 million loan each for egg production under the Federal Government's National Egg Production (NEGPRO) Scheme.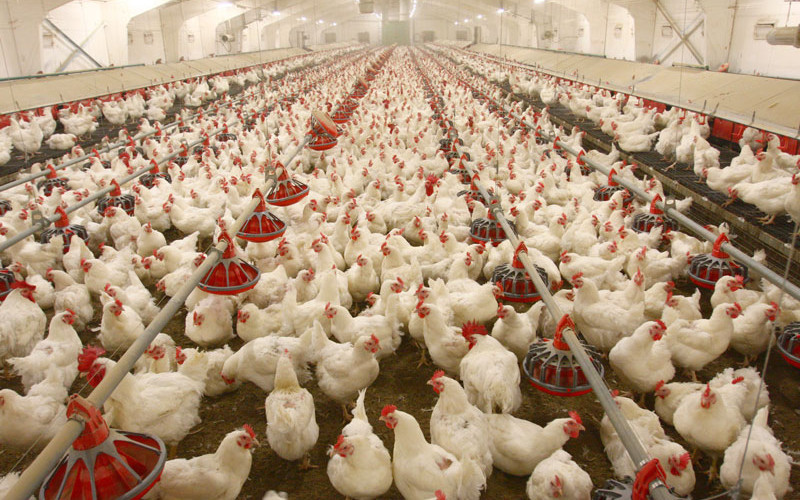 Chief Tunde Badmus, the Scheme Manager and National Anchor of the programme, disclosed this at a town hall meeting with poultry farmers in Lokoja, the state capital, on Friday, December 1, 2017.
Badmus said that NEGPRO had started operations in six pilot states, including Kogi.
He said that 150 poultry farmers in Kogi had been registered for the loan, as approved by the Federal Ministry of Agriculture and Rural Development (FMARD), the Central Bank of Nigeria (CBN) and the Bank of Agriculture (BOA).
According to him, the scheme is to create employment for unemployed citizens who were also determined to become employers of labour.
"A prospective beneficiary must have a farm that can accommodate about 2,000 pullets; the farm must be accessible, while its owner must have a basic knowledge of poultry farming and should also belong to Poultry Association of Nigeria (PAN).
"The personal interactions with intending beneficiaries today will be followed by assessment visits to their farms by the technical committee,'' Badmus said.
Mr Sunday Okwori, a representative of the CBN, applauded Kogi poultry farmers for working hard to be among the first six pilot states to benefit from NEGPRO scheme.
Okwori said that the each beneficiary farmer would get N4.2 million loan, in cash and farm inputs, while the loan would attract nine per cent interest rate with a gestational period of 30 months.
He warned "political and portfolio farmers'' against registering for the scheme, vowing that such fake poultry farmers would be exposed even after their registration.
He, however, urged the prospective beneficiaries to ensure the repayment of the loan as at when due.
Earlier, Mr Oluwafemi Bolaji, the State Anchor of NEGPRO, said the scheme was set up by the Federal Government to create jobs, eradicate hunger, alleviate poverty and improve the people's wellbeing.
He said that the scheme was expected to create one million jobs and produce about 50 million eggs daily by 2018.
"This scheme will help to advance the country's capacity to feed its citizens, while boosting economic activities in the rural areas.
"We will ensure that everything goes smoothly in Kogi in terms of verification, pre and post-stocking inspection, production monitoring and aggregation, among others,'' he said.
News Agency of Nigeria (NAN) reports that the key stakeholders at the meeting include BOA, FMARD, PAN, Kogi Ministry of Agriculture and Nigerian Agricultural Insurance Company (NAIC), among others.
By Stephen Adeleye