An environmentalist, Mr Emmanuel Emechete, has fingered the poor power supply in Nigeria for the increasing rate of greenhouse gases (GHG) emission in the atmosphere.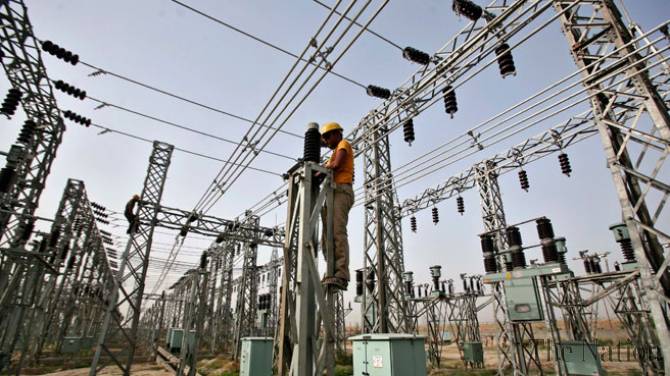 Emechete, who is also a climate change enthusiast, made the assertion in an interview with the News Agency of Nigeria (NAN) on Thursday, May 14, 2020 in Lagos.
The GHG is described as "a gas that absorbs and emits radiant energy within the thermal infrared range", and causing the greenhouse effect on planets. The primary GHGs in Earth's atmosphere are water vapour, carbon dioxide, methane, nitrous oxide, and ozone.
Emechete said: "One way to reduce Nigeria's contribution to global greenhouse gases emission is for a more stable electricity supply.
"One major source of greenhouse gases emission in Nigeria is attributable to energy usage; epileptic power supply is largely to be blamed.
"If we can have constant electricity supply, since we use hydrogen electricity supply system mostly, then, this would help reduce the use of power generators in households and businesses.
"Data has shown that a high level incidence of power outage of 81 per cent was observed to have encouraged a high incidence of 78.6 per cent of electric generator use in the country.
"It is, therefore, pertinent that putting our electricity supply in good condition would help reduce the use of fossil fuel and in turn the emissions of GHGs.
"Since we do not have a good electricity supply system and given that a very large percentage of our economy is dependent on oil (fossil fuels), it brings us back to fact that we have to look at what best works for us."
He also called on the government to enact policies that would stop importation of fairly used electronics which was believed to contain Chlorofluorocarbons, that is a conduit for GHGs.
"Chlorofluorocarbons (CFCs) is also one greenhouse gas that we need to watch out for.
"Although, it is no longer used in modern refrigerators and other domestic cooling systems, as you know, how many Nigerians buy new products?
"We still depend on a wide range of second hand or used products popularly known as 'Tokunbo'. Thse items are usually shipped from Europe, U.S. or other countries outside the country.
"CFCs can still be found in many home appliance in Nigeria; we need the government to put out policies to fight this. There should be a stop to the use of such products.
"If this is implemented, it would also have an effect in the frozen food business as many of them still use such products and equipment.
"What we can do is to be more tactical in our approach," Emechete told NAN.
The expert said greenhouse gases could be reduced by putting a stop to bush and waste burning by both governments and individuals.
"We can sensitise Nigerians on the dangers of regenhouse gases on the environment through advocacy and education.
"We need to expose the dangers of greenhouse gases on human health, food production and the environment," he said.
By Mercy Omoike