Two Nigerian Niger Delta communities are suing oil big-wig Shell and asking for compensation for oil spills on their land. It is the second in five years that Shell will be sued to court.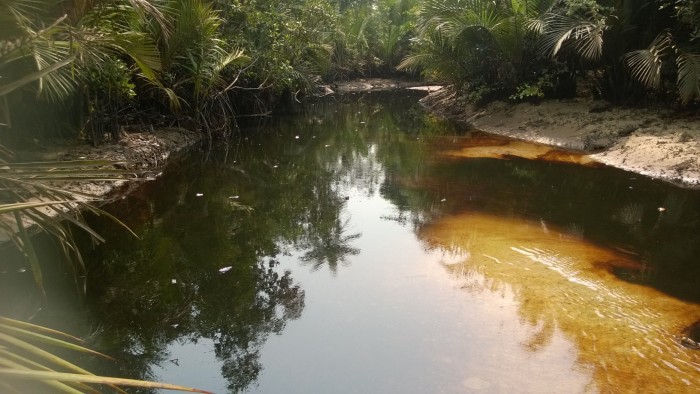 One of the two communities involved is the Ogale community with a population of 40,000. In an area where most people derive their livelihood from fishing, oil spills have deprived the people of their livelihood as well as clean water.
The Bille community is the other party to the case and they claim that Shell should be held liable for the spills caused by the vandalisation of pipelines primarily because Shell did not properly secure its pipelines.
The law firm Leigh Day is handling the case to determine if the claimants can indeed institute proceedings against Shell.
A report by the United Nations Environmental Programme (UNEP) in 2011 suggested a clean up after it was discovered that the water in both communities were contaminated with oil by products. Despite the recommendation and subsequent agreement by Shell, there have been no efforts to clean up the area.
Leigh Day said in a statement, "It is scandalous that four years after the UNEP Report, Shell is yet to clean up its oil in either Ogale or Bille. Our client's patience has now run out and we intend to force Shell to act since it is clear they have no intention of doing so on their own."
A spokesperson for the Shell Petroleum Development Company of Nigeria (SPDC), Olugbenga Odugbesan, said in a statement: "We are at an early stage of reviewing the claims made by the Bille and Ogale communities.  Both Bille and Ogale are areas heavily impacted by crude oil theft, pipeline sabotage and illegal refining which remain the main sources of pollution across the Niger Delta.  Ogale is in Ogoniland and it is important to note that SPDC has produced no oil or gas in Ogoniland since 1993.  Access to the area has been limited following a rise in violence, threats to staff and attacks on facilities.
"The Bille and Ogale communities have chosen to bring these claims in the UK instead of in Nigeria, whose laws govern our operations.  It is our intention to contest the jurisdiction of the English court over these claims.  We believe that allegations concerning Nigerian plaintiffs in dispute with a Nigerian company, over issues which took place within Nigeria, should be heard in Nigeria."
"Furthermore, Ogoniland is the area covered by the United Nations Environment Programme's Environmental Assessment ('the UNEP report') of 2011. UNEP presented its recommendations as an opportunity to bring a culture of multi-stakeholder cooperation to Ogoniland, a process in which SPDC has been involved.  SPDC has also initiated action to address all the recommendations directed to it in the UNEP report as operator of the SPDC Joint Venture.  In mid-2015 SPDC JV, along with the government, UNEP and representatives of the Ogoni community, agreed to an 18-month roadmap to fast-track the environmental clean-up and remediation of Ogoniland which includes a governance framework.
"These steps have been widely lauded across civil society in Nigeria and have been welcomed by members of the Ogoni community itself. Asking the English court to intervene and order remediation activity covering the same ground as the UNEP implementation plan is a direct challenge to the internal political acts and decisions of the Nigerian State, and its sovereign right to determine, within its own territory, the appropriate future path for the Ogoni community."