The Director, Water Supply, Federal Ministry of Water Resources, Mr Benson Ajisegiri, has called for political will from all tiers of Government to reverse the trend of poor water supply across the country.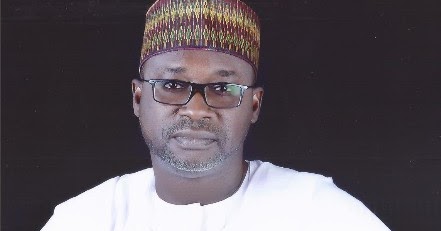 Ajisegiri made this call at the ongoing International Conference of the Nigerian Water Supply Association (NWSA) in Abuja on Wednesday, July 4, 2018.
According to him, political will and commitment should be from top to bottom approach to ensure that leadership supports policy implementation for the overall goal of improving access to water.
He said since early 90s, Nigeria has benefited over $1 billion from development partners such as the World Bank among others, saying this ought to translate to efficient service delivery in all state water agencies.
He said it was saddening to note that policy reversals, lack of political reform processes made such investments lost without workable evidences for better system.
He, however, commended Kaduna State Water Corporation for improving water supply and ensuring that cost recovery was attained, saying all state water agencies should follow suit.
"There is the need to promote the commercial viability of all state water agencies; we must begin to think about holistic institutional reform and capacity building, rejigging the governance structure will also make the sector work."
Ajisegiri also added that political leaders should begin to understand that access to water is a right not a privilege, saying it ought not to be part of campaign promises during electioneering.
He added that the Federal Ministry of Water Resources had realised that with the current situation of water supply and sanitation services, the country would not meet its target in the Sustainable Development Goals by 2030, hence the declaration of a state of emergency.
The director also added that National Action Plan to improve the Water governance structure, and the development of Water Sanitation and Hygiene fund to strengthen the three-tier collaboration was underway.
Mr Benson Attah, National Coordinator, Society for Water and Sanitation (NEWSAN), noted that poor water supply and Sanitation services in the country were the leading cause of hospitalisation and poor health indices.
He noted that the effects of poor sanitation was costing Nigeria economically, saying the Nigerian Water and Sanitation Programme estimates that poor sanitation costs the country at least $3 billion annually is loss in productivity and health care expenditures.
"Even if investments were to sufficiently rise, the lack of a single government entity with complete responsibility for sanitation within the government, as well as widespread corruption and a lack of community support would likely hamper efforts.
According to him, improving the disposal of human excreta and stopping open defecation can drastically reduce the disease burden caused by sanitation related diseases and contribute to economic transformation of the country.
"Poor sanitation contributes to diarrheal diseases and malnutrition through fecal contamination of food and water.
"Diarrheal diseases kill approximately 121,800 Nigerians, including 87,100 children under the age of five each year. Eighty-eight per cent of those deaths are attributed to poor sanitation," he said,
The News Agency of Nigeria (NAN) reports that the Association is an umbrella body of all operators in the potable water supply sector.
The group concerns itself with contributions to policy negotiations at the National, regional and international levels for institutional reforms in the sector.
The Conference theme is "Transforming Urban Water Supply and Sanitation Utilities into Financially Viable Entities".
By Tosin Kolade